Supply Strains Hold Back The US Jobs Market
US jobs growth disappointed again in May, but this is not a demand issue. A host of reasons are keeping the supply of workers constrained, which means firms are having to pay up if they want to recruit staff. Tensions will eventually ease, but in the near term it heightens the risk of more elevated inflation readings.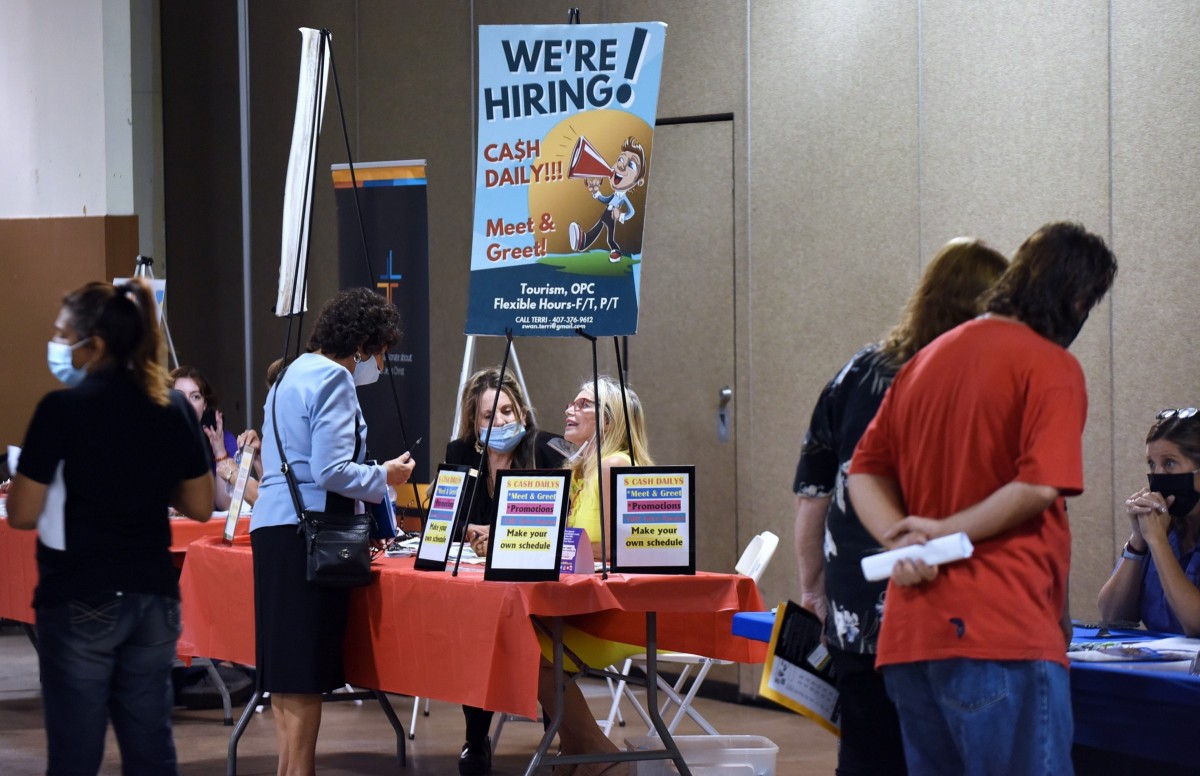 Jobs miss again as firms struggle to find workers
So, US payrolls growth has disappointed again in May with a net 559,000 jobs created versus expectations of 675,000. The range of expectations was wide at 335,000 to 1 million, but we had suspected it would come in on the softer side due to a lack of labor supply rather than any drop-off in the demand for workers.
There was a net 27,000 upward revision to the past couple of months of data while the details show private payrolls rose 492,000 versus expectations of 610,000. For the second consecutive month, we see a drop in construction employment, which seems odd given the strength in activity in the sector. Meanwhile retail fell 6,000, financial services fell 1,000 and Federal government employment fell 11,000. Leisure and hospitality was the big growth driver with employment up 292,000 as the service sector continues to re-open and expand.
While the lost jobs continue to be clawed back in aggregate there are still 7.63mn fewer people in work than before the pandemic started. Federal Reserve officials will likely use this to justify their dovish message on eventual interest rate rises. That said, we don't think this means the Fed is right to say there is no need to raise interest rates until 2024.
US employment levels (millions)
In millions. Dots mark from May 2020 onwards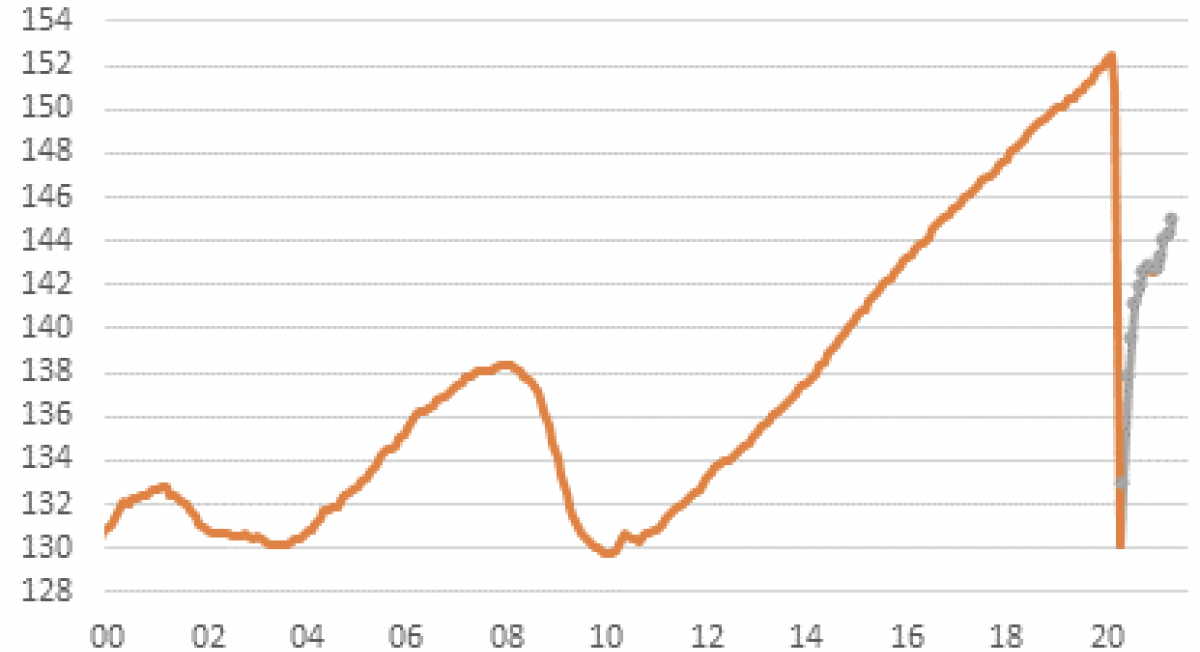 Where are the workers?
The softness in job creation is supply-related, not demand-related and with wage rates picking up more than expected (0.5% month-on-month versus 0.2% consensus), there is growing evidence that the labor market will add to medium-term inflation pressures.
The slowdown in both the manufacturing and service sector ISM employment components was pinned on companies struggling to find suitable workers and this message was reinforced by data from the National Federation of Independent Businesses overnight. It reported the fourth consecutive new record high for the proportion of small businesses that have vacancies that they couldn't fill. The reading of 48% is 26 points above the average for the survey that goes all the way back to 1975. The report added that 93% of companies looking to hire reported "few or no 'qualified' applicants".
Disclaimer: This publication has been prepared by the Economic and Financial Analysis Division of ING Bank N.V. ("ING") solely for information purposes without regard to any ...
more