Supply Problems Worsen In Minted Silver
Sales of the Silver American Eagles are off to stronger start this year, and the U.S. Mint has once again been caught flat-footed. Dealers received the following statement from the Mint last Thursday:
This is to inform you that we have temporarily sold out of our inventories of 2019-dated American Eagle Silver Bullion Coins. In addition, all remaining 2018-dated inventories have been sold too.

The West Point Mint is busy producing additional 2019-dated American Eagle Silver Bullion Coins. We hope to be able to re-launch the 2019-dated coins in a few weeks.
Premiums for the coins moved higher immediately following the announcement, and they could move higher still if demand remains strong.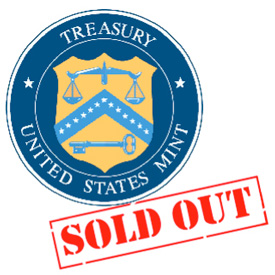 Total 2018 sales of silver Eagles slowed to the lowest level since 2007. The Mint wound up with some excess of 2018 dated coins and actually required dealers to take a chunk of '18s with each new order placed for 2019 coins.
More than six million 2019 coins have been sold so far, two million more than in the same period last year. This is in addition to excess 2018 coins having been cleaned out since January 1st.
The demand was not fully anticipated, and sales are now suspended for a few weeks while the poorly managed U.S. Mint plays catch up. When sales resume, dealers are expected to be on "allocation" – or limited as to the quantity of coins they may purchase.
This leaves the silver bullion market a bit vulnerable to a supply shock right now. The U.S. Mint suspension is not the only bottleneck currently.
The two largest producers of silver rounds and bars have disappeared in recent years. Elemetal was caught in 2016 with employees later convicted of international money laundering via gold. Republic Metals filed for bankruptcy late last fall.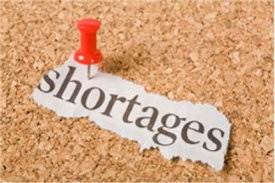 Asahi, the Japanese firm who purchased Johnson Matthey's U.S. gold and silver refining business in 2015, agreed to purchase Republic's Miami-based plant and equipment. Silver bullion production capacity could get a significant boost when Asahi is able to begin operations.