Stocks Give Thanks For Fed Liquidity As Dollar, Gold, & Bitcoin Dumped
(Click on image to enlarge)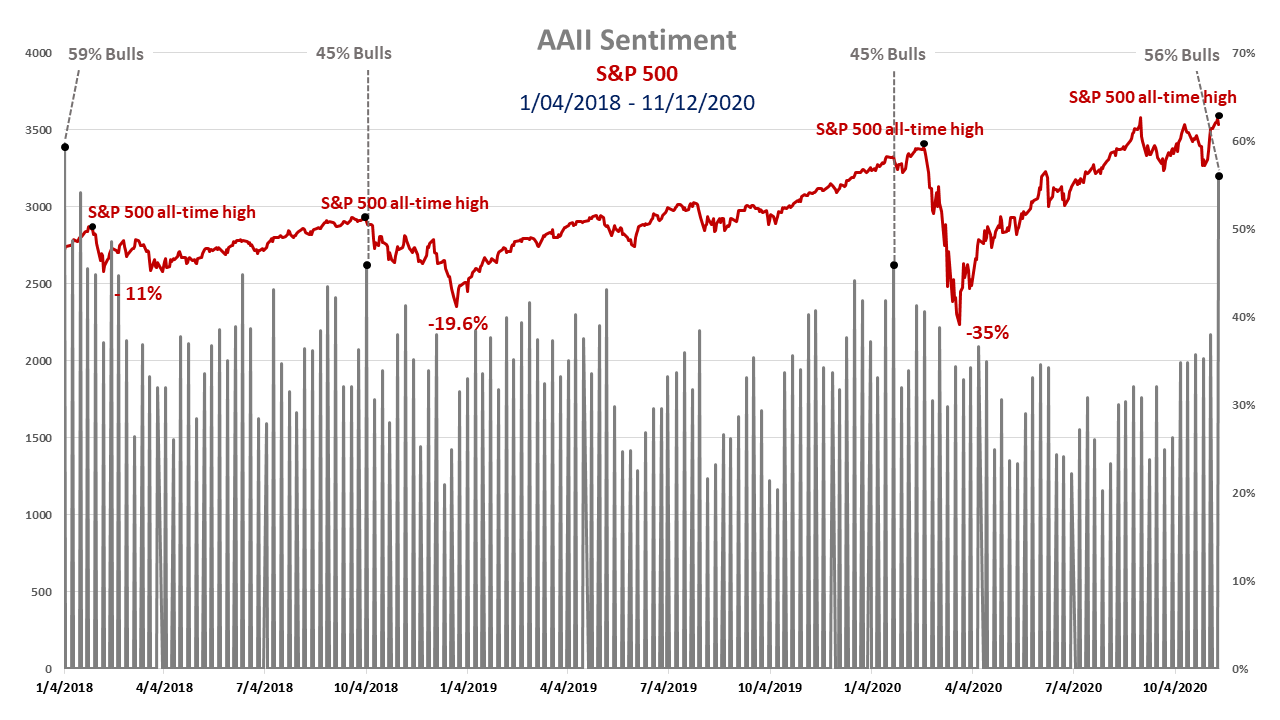 Within five weeks of the three prior Bullish Sentiment Anomalies occurring, the S&P 500 declined by a minimum of 9.7%. Two of the three total declines depicted in the table below were more than 100% greater than the five-week drops.
(Click on image to enlarge)

There exists a risk of decline from November 13, 2020, through Christmas Day. Such is likely to occur precisely because no one expects it to.
Trade accordingly.
Disclaimer: Copyright ©2009-2020 ZeroHedge.com/ABC Media, LTD; All Rights Reserved. Zero Hedge is intended for Mature Audiences. Familiarize yourself with our legal and use policies every time ...
more