Zoom Video Reports Big Q3 Earnings Beat, Sales Up 136% YoY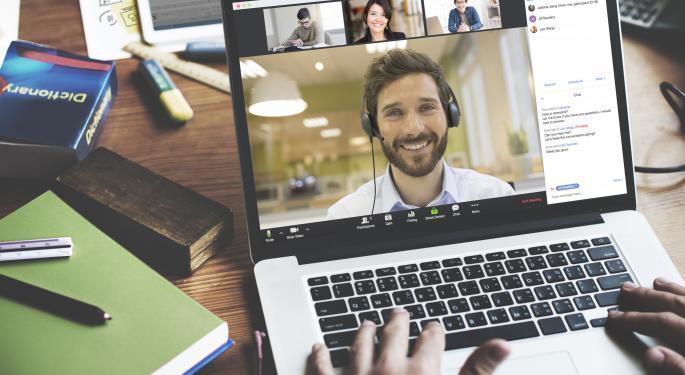 Zoom Video Communications ZM shares are trading lower despite the company reporting better-than-expected third-quarter EPS and sales results and issuing fourth-quarter EPS and sales guidance.
The company reported adjusted quarterly earnings of 99 cents per share, which beat the analyst consensus estimate of 76 cents by 30.26%. This is a 1000% increase over earnings of 9 cents per share.
The company reported quarterly sales of $777.20 million, which beat the analyst consensus estimate of $693.95 million by 12.00%. This is a 366.53% increase over sales of $166.59 million in the same period last year.
Zoom reports 1,289 customers contributing $100,000 in trailing 12 month sales, up 136% year-over-year.
The company sees fourth-quarter adjusted EPS between 77-79 cents, well ahead of the 66 cent estimates, as well as sales of $806-$811 million versus $730.11 million estimates.
Zoom Video shares were trading down 6.3% at $448 in Monday's after-hours session. The stock has a 52-week high of $588.84 and a 52-week low of $62.02.
© 2020 Benzinga.com. Benzinga does not provide investment advice. All rights reserved.