Wyckoff's Second Law For IBM Where Patience Will Be Rewarded
(Click on image to enlarge)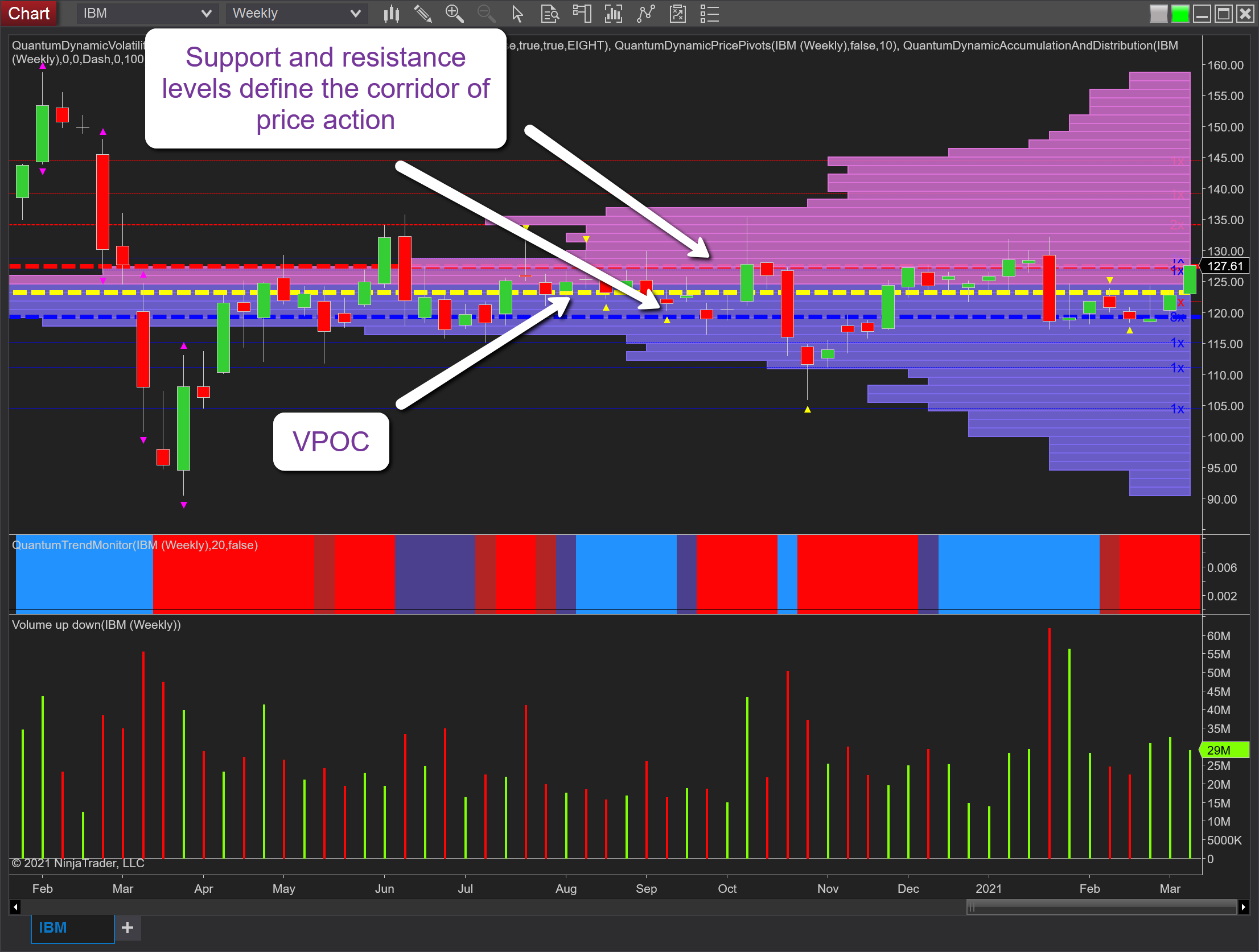 If you're a patient investor then IBM may be a stock to have on your watch list as it is now approaching the second anniversary of the start of the current phase of price consolidation. So patience is most definitely required, and once again highlights one of Wyckoff's key maxims, and in this case, it is his second law of cause and effect which introduces the concept of time, and time, as we all know, is a key component when considering any aspect of technical analysis. Cause and effect are just that, if the cause is short, then the consequent effect, i.e. the duration of any trend is likely to be short. If the cause is long, as is the case here, then we can expect any consequent trend to reflect this fact. Hence patience is rewarded.
Moreover, we have several indicators to assist us in our analysis, most notably the accumulation and distribution indicator and the volume point of control (VPOC) indicators for NinjaTrader, and both are working in harmony on this chart. As we would expect the price action is coiled around the VPOC which is the yellow line and is the fulcrum of the market at present where the price is in agreement. It is the see-saw evenly weighted with bulls and bears, but at some point, the bias will shift and a consequent trend develop. The second indicator then delivers our levels, one red dashed line above, a blue dashed line below, and defines the corridor price action from price-based support and resistance perspective.
So for longer-term investors, a break and hold above $135 per share on good volume will be the signal the share price is breaking out, and market makers are preparing to develop the campaign for this stock.
Disclaimer: Futures, stocks, and spot currency trading have large potential rewards, but also large potential risk. You must be aware of the risks and be willing to accept them in order to invest in ...
more