Without Acquisition, Acadia Healthcare Shares Remain Overvalued
The high-low fallacy makes certain investments appear much more attractive on the surface. When one peers below the surface, the fundamentals of the business are often revealed to be in much worse shape. For those that care about profits, the increasing losses and declining ROIC earn Acadia Healthcare (ACHC: $55/share) a spot on July's Most Dangerous Stocks list.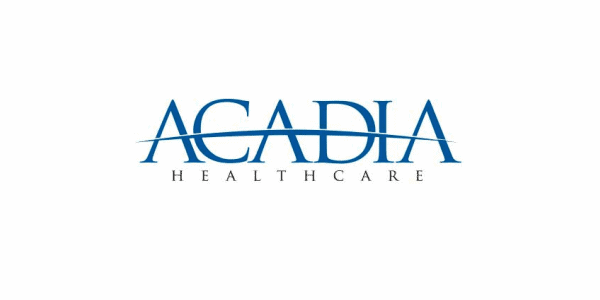 GAAP Growth Masks Cash Costs of Acquisitions
Acadia's economic earnings, the true cash flows of the business, have declined from -$13 million in 2012 to -$223 million over the trailing twelve months. These losses come despite GAAP net income growing from -$35 million in 2011 to $124 million over the last twelve months. See Figure 1. See the reconciliation of Acadia's GAAP net income to economic earnings here.
Figure 1: Disconnect Between Revenue and Economic Earnings

Sources: New Constructs, LLC and company filings
The acquisition approach to growth accounts for the large discrepancy between the accounting earnings and economic earnings of ACHC. Since 2011, ACHC has undergone over 25 separate acquisitions, which have cost upwards of $5.3 billion. While these acquisitions are "accretive" to EPS, they are highly dilutive to cash flows and ACHC's balance sheet. From 2011-2015, Acadia's debt grew 66% compounded annually to $2.3 billion. Over the last twelve months, debt has ballooned to nearly $3.8 billion, or 77% of the current market cap.
Smart acquisitions improve ROIC. ACHC's acquisitions have not been smart. Since earning a 9% return on invested capital (ROIC) in 2012, the company's ROIC has declined to a bottom-quintile 5% over the last twelve months. Similarly, ACHC has burned through cumulative -$3.4 billion in free cash flow from 2011-2015, and over the last twelve months, FCF sits at -$2.8 billion. No matter which way you slice it, ACHC's acquisitions have drastically deteriorated the economics of the business.
Misaligned Executive Incentives Mean More Value Destruction To Come
Apart from base salaries, executives at Acadia receive annual cash bonuses and long-term stock-based awards. The cash bonuses are paid out for meeting adjusted EBITDA and adjusted EPS goals. As seen in Figure 2, these two metrics paint a much rosier picture than the economics of the business and have significant costs of business removed. Additionally, stock-based awards are given based upon meeting adjusted EPS goals and also have a time based vesting requirement. At the end of the day, the metrics chosen to incent executives do very little to create true shareholder value. By removing costs such as compensation expense or acquisition costs, executives can grow the top line and adjusted metrics with little or no attention paid to the economics of their actions. The best way to create shareholder value, and align executives with the best interest of shareholders, is to tie performance bonuses to ROIC because there is a clear correlation between ROIC and shareholder value.
Misleading Adjusted EBITDA Rises While Profits Decline
While the decline in economic earnings is clear, investors following non-GAAP metrics would have a vastly different view of the firm. Companies routinely remove normal operating costs to create a more positive picture of business operations and ACHC is a poster child for the dangers of non-GAAP earnings. Here are expenses ACHC has removed when calculating its non-GAAP metrics, including adjusted EBITDA and adjusted EPS:
Equity-based compensation expense
Transaction expenses related to acquisition
Sponsor management fees
Debt extinguishment costs
Loss/gain on foreign currency derivatives purchased in relation to acquisitions
These costs can be significant, particularly equity-based compensation expense and transaction expenses. In 2015, ACHC removed $20 million (18% of GAAP net income) in equity-based compensation expense and $36 million in transaction costs (32% of GAAP net income) to calculate its adjusted EBITDA. By removing these costs, along with the others, ACHC is able to report non-GAAP results that are much improved from economic earnings. Adjusted EBITDA grew from $215 million in 2014 to $405 million in 2015, 88% year-over year (YoY). GAAP net income grew "only" 36% YoY while economic earnings declined from -$52 million to -$153 million, or -194% YoY. This discrepancy, dating back to 2011, can be seen in Figure 2.
Disclosure: New Construct Staff receive no compensation to write about any specific stock, sector or theme.