Wish Raises $1.1B In IPO Priced At Top Of Range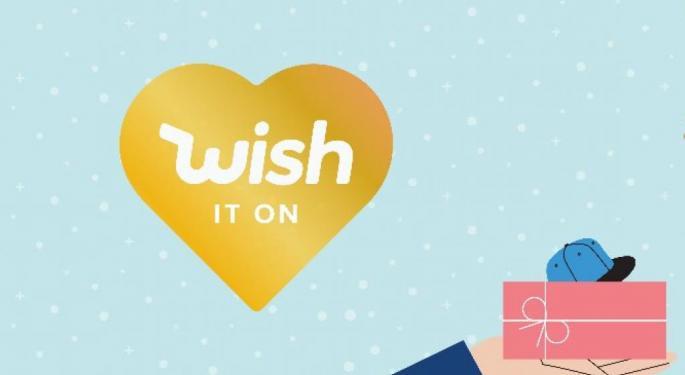 ContextLogic Inc (Nasdaq: WISH), the owner of Wish, is set to raise $1.1 billion in its initial public offering priced at the top-end of the indicated range.
What Happened: Wish priced 46 million Class A common stock shares at $24 per unit.
The company is granting its underwriters a 30-day option to purchase up to an additional $6.9 million worth of shares at the IPO price.
Goldman Sachs Group, Inc (GS), JP Morgan & Chase Co (JPM), and Bank of America Corporation's (BAC) securities arm are the lead book-running managers for the offering.
Citigroup Inc (C), Deutsche Bank AG's securities arm, UBS Group AG's (UBS) investment banking unit, RBC Capital Markets, and Credit Suisse Group AG (CS) are acting as book-running managers.
The shares are expected to begin trading on the Nasdaq under the symbol "WISH" on Wednesday.
Why It Matters: The owners of Wish earlier indicated a range of $22 to $24 for the IPO.
Wish has 100 million monthly active users in more than 100 countries and relies on 500,000 merchant partners. The company has shipped over 640 million items globally.
The e-commerce company, valued at $11.2 billion, has a heavily China-centric supply chain and pitches itself as an affordable rival to Amazon.com Inc AMZN, CNBC reported earlier.
© 2020 Benzinga.com. Benzinga does not provide investment advice. All rights reserved.