Why Walmart Stock Is The Perfect Call Option Play Now
The number of different ways to trade stock can intimidate some investors. But before deciding what specific options to buy or sell, the very first step is deciding which underlying stock offers the greatest opportunities.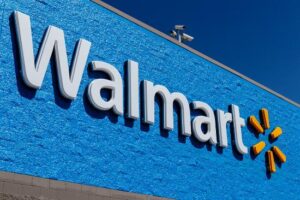 Walmart stock might have the best call option play now on the market. And here's why.
When we say "opportunities," we mean the greatest chance that it will start to move – either higher or lower – in a big way. With options, we can leverage that move into a beefy profit.
Some stocks are well-known big movers. You can probably create a nice list of usual suspects, like the Big Tech giants that have led the way higher this year. Combine that with the way online shopping has exploded in the COVID-19 era, and naturally, you're drawn to Amazon.com Inc. (NASDAQ: AMZN).
The problem is that Amazon stock is just too darn expensive. Even forgetting its astronomical share price above $3,280 per share, its options are expensive relative to the options of other stocks.
Why? Because options prices depend on, among other factors, the implied volatility (IV) of the stock. If a stock is expected to move multiple percent in just a few days, then its implied volatility is high – and so is the option price.
The good news is that Amazon, as great as it is at selling you things, is not the only game in town. If you like the prospects for making money with Amazon, then Money Morning Millionaire Trader Andrew Keene has crunched the numbers to bring you a better choice.
Not only is Walmart Inc. (NYSE: WMT) a worthy competitor to Amazon, but it has lower levels of volatility. That means its options are cheaper, dollar-for-dollar, than Amazon's.
How to Profit from Walmart Stock Options
Lower levels of volatility are great for options traders who want to control shares of the underlying stock with options. However, as we mentioned earlier, you still need to find a great stock on which those options are based.
Disclaimer: Any performance results described herein are not based on actual trading of securities but are instead based on a hypothetical trading account which entered and exited the suggested ...
more