Why Nio Stock Is A Buy Now More Than Ever
As the car industry awaits an all-electric future, Nio stock will be the biggest winner.
Starting with the obvious, countries and corporations everywhere want to push for lower carbon emissions – some corporations, anyway.
Volkswagen, BMW, Audi, and Porsche recently came under fire from the European Union for colluding to avoid adopting technology to meet the EU's new emissions standards. Now that the EU has fined them for a combined $1 billion, they'll come around.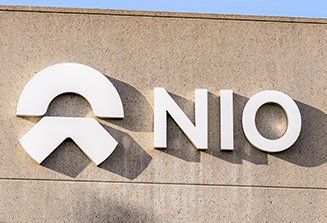 This might seem like just another slap on the wrist for a big corporation. These companies are no stranger to scrutiny for monopolistic behavior. But there's something different here. And that difference could be a major catalyst for Nio stock very soon.
Really, this was the first time these companies were fined for neglecting to compete for a certain technology. And that could set a major precedent for electric vehicles (EVs) worldwide.
Money Morning's Andrew Keene wrote last week on how the tides are shifting for carmakers in a fundamental way.
Regardless of how much EV stocks may have dipped in the last year, they still have their biggest growth ahead of them.
Let's talk about why Nio stock is the cream of the crop right now.
EV Stocks Are Ending Traditional Cars
A Morgan Stanley report gave away why EV stocks could make a big run ahead of traditional carmakers.
An analyst said that the market "may be ascribing zero (or even negative) value for internal combustion engine-derived revenue" at General Motors Co. (NYSE: GM) and Ford Motor Co. (NYSE: F).
That means, if the market invests in companies like Ford or GM, it has nothing to do with their gas-powered legacy. It has to do with their electric-powered future.
In fact, that stat means gas-powered vehicles could go so out of style that they're perceived as money-draining rather than moneymaking.
This is what separates Ford and GM from the European companies mentioned above, however. These American automakers have made clear they aren't resisting the change.
Disclaimer: Any performance results described herein are not based on actual trading of securities but are instead based on a hypothetical trading account which entered and exited the suggested ...
more