Why Hallgarten's Chris Ecclestone Is Staying Long In The Mining Sector
Chris Ecclestone, principal and mining strategist at London-based Hallgarten & Co., finds optimism in the most unlikely places. He says that the key reason to be cheerful in 2015 is that the mining sector remains largely ignored. Ecclestone posits that the eventual rotation of broad market money into the sector will float many boats and lead to further M&A, which could start this year. In this interview with The Gold Report, he recommends being long mining stocks and shares some long positions and possible M&A targets.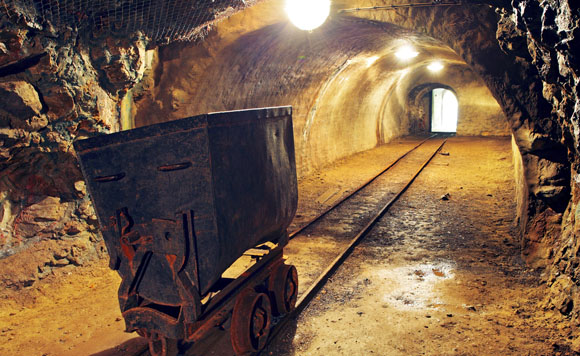 The Gold Report: In the December 2014 edition of the Hallgarten & Co. Model Mining Portfolio, you outlined some reasons for investors to be cheerful. Please share some.
Chris Ecclestone: The first is the oil price. The mining space has been afflicted with capital and operating expenditure inflation for 10 years. One of the most sustained rises on the operating expenditure side has been energy costs; mining companies have been paying massively more for oil than they were 10 years ago. The 40–50% tumble in the oil price has reduced those input costs.
"Atna Resources Ltd.'s stock price has quite a lot more mileage in it."
Another factor is that many of the commodity currencies have retreated heftily. The Canadian and Australian dollars, the South African rand, even the Russian ruble, have retreated to levels that essentially provide a "double whammy." It definitely helps the producers in those currencies.
TGR: Are there other positives?
CE: I think there's going to be a merger and acquisition (M&A) surge this year. We've already seen a few transactions. The obvious ones are not happening, yet some surprises are happening. Anything that's out there could be subject to a takeover.
TGR: We've seen Osisko Gold Royalties Ltd. (OR:TSX) take over Virginia Mines Inc.; Tahoe Resources Inc. (TAHO:NYSE; THO:TSX) make a bid for Rio Alto Mining Ltd. (RIO:TSX; RIOM:NYSE; RIO:BVL); Goldcorp Inc. (G:TSX; GG:NYSE) buy Probe Mines Ltd. (PRB:TSX.V) and Coeur Mining Inc. (CDE:NYSE) take over Paramount Gold and Silver Corp. (PZG:NYSE.MKT; PZG:TSX). What are some takeaways from the deals we've seen so far?
CE: One is the marriage of partners that have not been the subject of speculation. Another is that companies are doing deals with stock in order to preserve cash. And no one is saying that these deals are at ritzy prices. Some management teams have learned not to overpay by offering prices that work for both parties. We certainly haven't seen any bidding wars.
TGR: In a recent edition of the Model Mining Portfolio you suggested a few companies that you thought could be targets as M&A gains pace this year. What do those targets look like?
CE: The portfolio is primarily looking for stories that might get taken over. I'm looking for targets where it makes sense to bolt two names together. Much of my list consisted of medium and large miners. There is speculation that Vale S.A. (VALE:NYSE) will spin out its base metals assets. BHP Billiton Ltd. (BHP:NYSE; BHPLF:OTCPK), too, is spinning out its non-core metals. Then there is a sort of school of private equity funds and mining wannabes, like Mick Davis' X2 Resources L.P. (privately held)—Mr. Davis built up Xstrata Plc before it was taken over by Glencore International Plc (GLEN:LSE)—that are swimming around stricken companies like Nyrstar (NYR:BSE), the big zinc miner and refiner, and Finland's Talvivaara Mining Co. Plc (TALV:LSE), which is essentially bankrupt.
A group that's cashed up, like the private equity funds or X2, could move on some of these distressed assets and bring them into situations where one plus one hopefully equals five, rather than just two. People want accretive deals.
TGR: Any specific names?
CE: Nyrstar is one of the prime assets out there. It's like owning one of the castles on a chessboard. It's an important piece in the global zinc scene. Whoever snatches it—and most probably it will be Trafigura Beheer BV—will significantly boost its position in zinc.
And I suspect that Eldorado Gold Corp. (ELD:TSX; EGO:NYSE) is going to be taken over at some point. Eldorado has fallen so dramatically that I'm surprised the Chinese haven't made a bid because it is the largest foreign-owned gold mine in China. It would be buying back the farm.
Disclosure:
1) Brian Sylvester conducted this interview for Streetwise Reports LLC, publisher of The Gold Report, The Energy Report, The Life Sciences Report and The Mining Report, and provides ...
more