What's Next?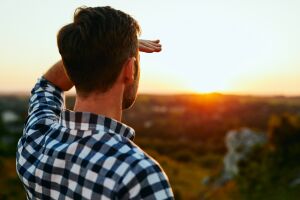 Stocks didn't make much progress again last week and appear to remain trapped in a consolidation phase. While the S&P 500 did manage to eke out a gain, none of the major indices were able to break out of their respective trading ranges.
The sideways action seems to be driven by the conflicting themes in the market. On one hand, you've got impressive year-over-year progress on both the economic and earnings fronts. Yet, on the other hand, traders are being forced to deal with "taper talk", concerns about inflation, and the unavoidable slowdown that will undoubtedly occur based on the comparisons moving forward.
Speaking of slowdowns, the market has received a fair amount of data suggesting just that recently. For example, on Monday, the Chicago Fed National Activity Index experienced a pretty big miss, falling to 0.24 from 1.71. On Tuesday, we learned that New Home sales fell 5.9% in April and March's numbers were revised downward. Thursday saw Durable Goods fall 1.3% in April (the first decline in a year) and Pending Home Sales were down 4.4%.
When you combine these reports with the recent slowdown seen in Retail Sales, the weaker-than-expected payroll numbers, and the problems in Industrial Production, well, it's hard not to argue that the economy is experiencing a loss of momentum.
Sure, this week's Nonfarm Payroll numbers could change the mood. Yes, it is easy to explain away the declines in home sales (lack of supply and increase in prices) and Industrial Production (supply chain interruptions). And I certainly "get" that Retail Sales couldn't continue at the recent stimulus-induced pace. But still, we must recognize the rate of change for many areas of the economy was simply unsustainable. And the recent reports seem to confirm this.
Yet there can be no arguing that the economy is "good" (as in, really good) right now and that things look bright going forward. For example, I saw a report last week from Morgan Stanley showing that Americans currently have $2 Trillion more in cash than they did pre-pandemic. Talk about the pent-up demand!
The opinions and forecasts expressed herein are those of Mr. David Moenning and may not actually come to pass. Mr. Moenning's opinions and viewpoints regarding the future of the markets should ...
more