EC

What Happened To The Iphone?
Still, Apple might be a proxy for macro factors. Consider that even in today's world a smartphone is a big-ticket item. Economic weakness because of sluggish labor markets could be a major factor holding back customer excitement for the iPhone 7 and now an iPhone 8. The timing of this shift in Apple's iPhone fortunes is one that we have seen time and again: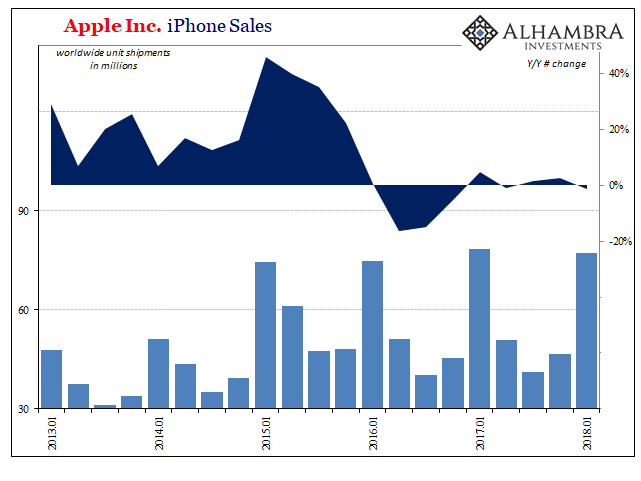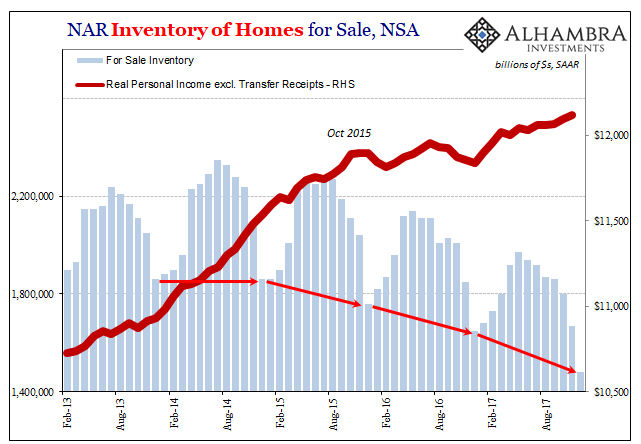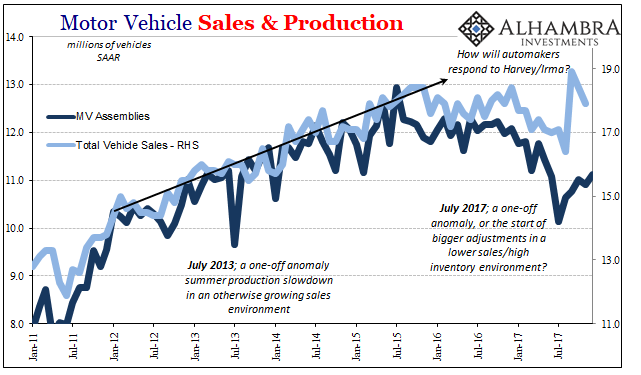 Since around the middle of 2015, the outbreak of "global turmoil" produced by the "rising dollar", Americans have among other negative trends become noticeably more reluctant to sell their existing houses or buy new cars. It appears as if we can add iPhones to that catalog. It's much too consistent to simply dismiss because of the Fed's rhetoric or even their actions (given their track record) as to "rate hikes" and the inflation/growth expectations they supposedly represent.
It's not just a US story, or an Apple one, either. Smartphone sales as a whole dropped by a record 9% globally in Q4 2017. The big reason? China.
Linda Sui, director at Strategy Analytics, said: "It was the biggest annual fall in smartphone history. The shrinkage in global smartphone shipments was caused by a collapse in the huge China market, where demand fell 16% annually due to longer replacement rates, fewer operator subsidies and a general lack of 'wow models'."
Or maybe China's economy just isn't all that robust. That's not how it is described, of course, but then again when is it ever characterized as anything other than strong, robust, or booming?
Apple's struggles, indeed those of the whole smartphone market overall, are not conclusive evidence one way or the other. There are plausible explanations on both sides. It is still a compelling possibility that maybe the globally synchronized boom just doesn't have any boom in it.