Weekend Update: Reviewing Some Current Long Positions
Let's take a quick holiday weekend peak at some of our current winning long positions. Why not review any losing positions? Because we have them and when we do we stop out or cut our losses immediately. There is not any wishing or holding on to losing positions. They are always eliminated. Therefore, instead, let's focus on what the winners look like knowing that there will always be the occasional loser that we must cut our losses on and move on.
Below you will see a quick summary of some of my current long positions, where I entered, and where my current trailing stop levels are at this moment. These stop levels will be adjusted based on the way the stock trades through its 20 and 50-day moving averages and/or key support levels. For now, this is where they are at. SGU triggered a 20% profit taking signal Friday morning following its extremely short-term extended move higher in overbought territory (RSI-14 is above 80 currently). GSAT has already hit 50% of my profit targets with my first sell limit at 1.88. My final profit target is 3.00. I doubt it gets that high but it is where my final sell limit is currently placed.
Have a great rest of your holiday-shortened week. Merry Christmas and Happy Holidays.
Recent Long Positions:
MPET (+54% in less than one month) triggered a long signal off its 50 day moving average following a powerful session the day before on extremely large volume. The stock bounced right off the 50 DMA on strong volume, the very next day, with a very bullish intraday reversal.
(Click on image to enlarge)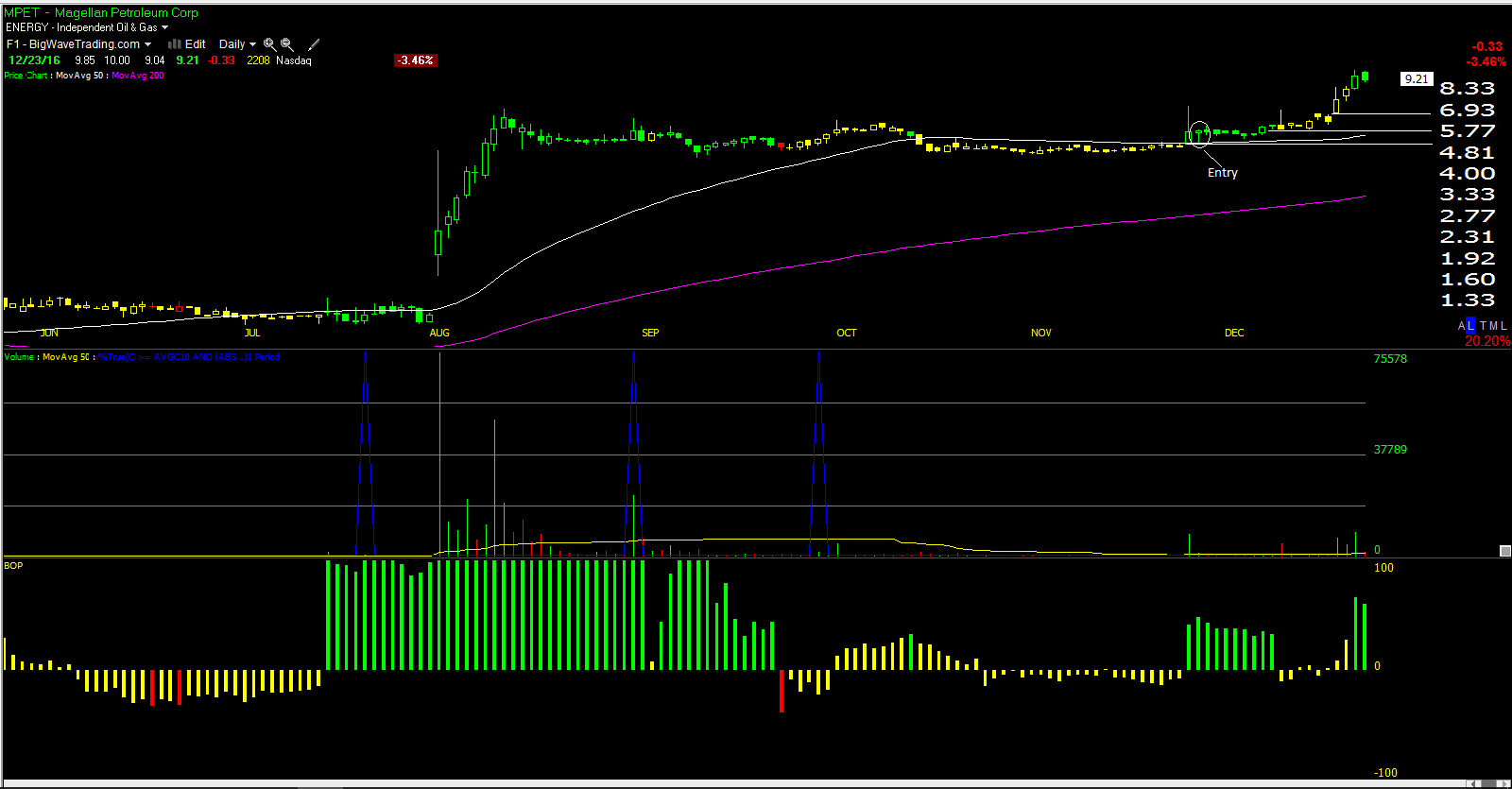 RARX (+13% in 4 sessions) triggered an IPO base long signal as it broke out above the recent consolidation on heavy volume with my BOP indicator turning green.
(Click on image to enlarge)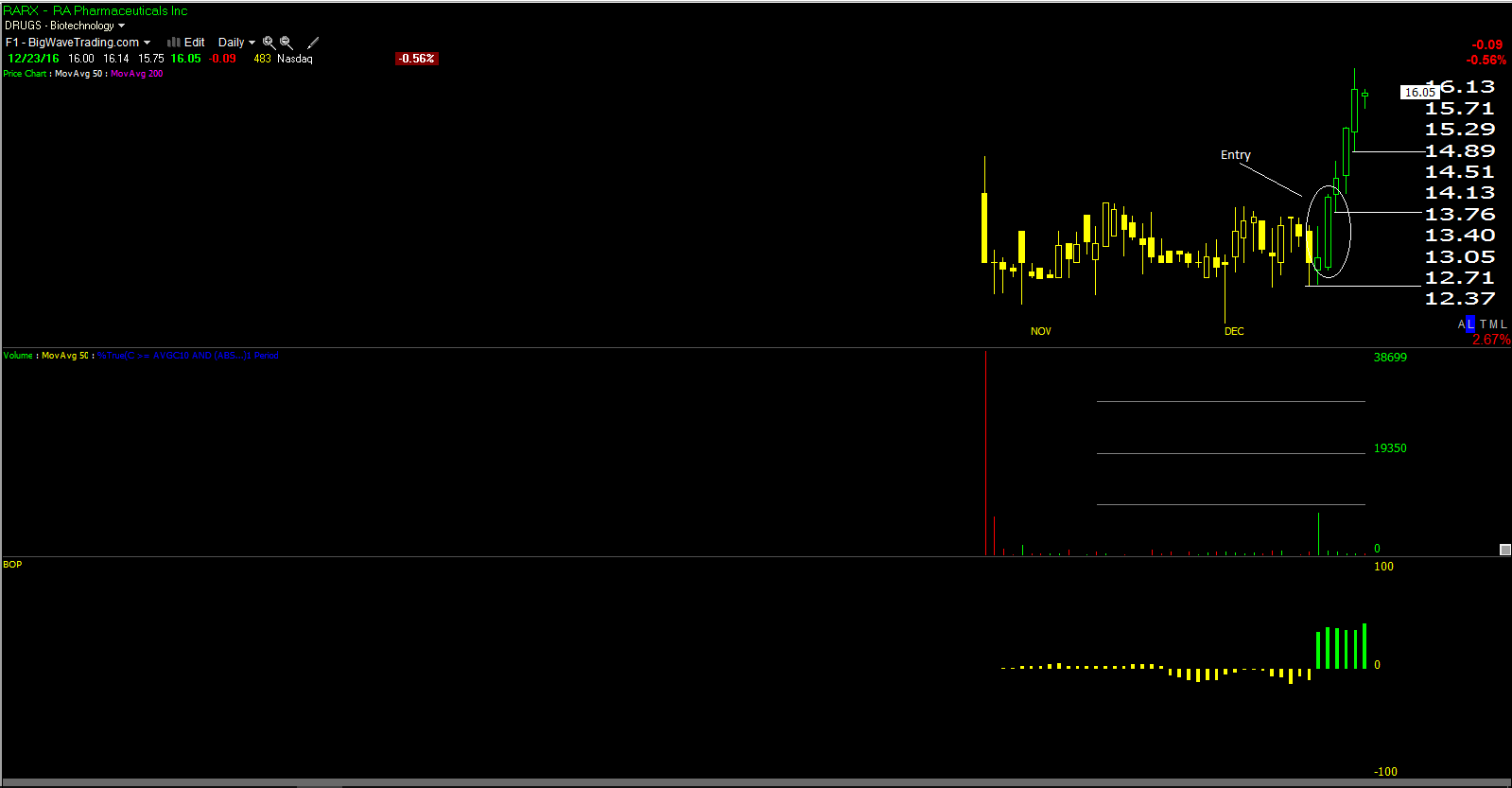 OTIV (+21% in three sessions) triggered a pocket pivot point long signal as it put in a very bullish intraday reversal on heavy volume with my BOP indicator already at max-green. Do you see the heavy accumulation off the November lows?