Walmart Beats, Boosts Forecast But Stock Slides On Huge Inventory Build, Weak ECommerce
The post-covid spending spree may be fading but it's still going strong at places such as Walmart which just posted another whopper of a quarter, where it beat on everything from revenue to comp stores to EPS and boosted its quarterly and full-year guidance.
First, here are the Q2 results:
Revenue $141.05 billion, +2.4% y/y, estimate $137.14 billion (range $130.42 billion to $144.94 billion)
Adjusted EPS $1.78 vs. $1.56 y/y, estimate $1.57 (range $1.36 to $1.70)
Total U.S. comparable sales ex-gas +5.5% vs. +9.90% y/y, estimate +3.5%

Walmart-only U.S. stores comparable sales ex-gas +5.2% vs. +9.30% y/y, estimate +3.12%
Sam's Club U.S. comparable sales ex-gas +7.7% vs. +13.3% y/y, estimate +2.98%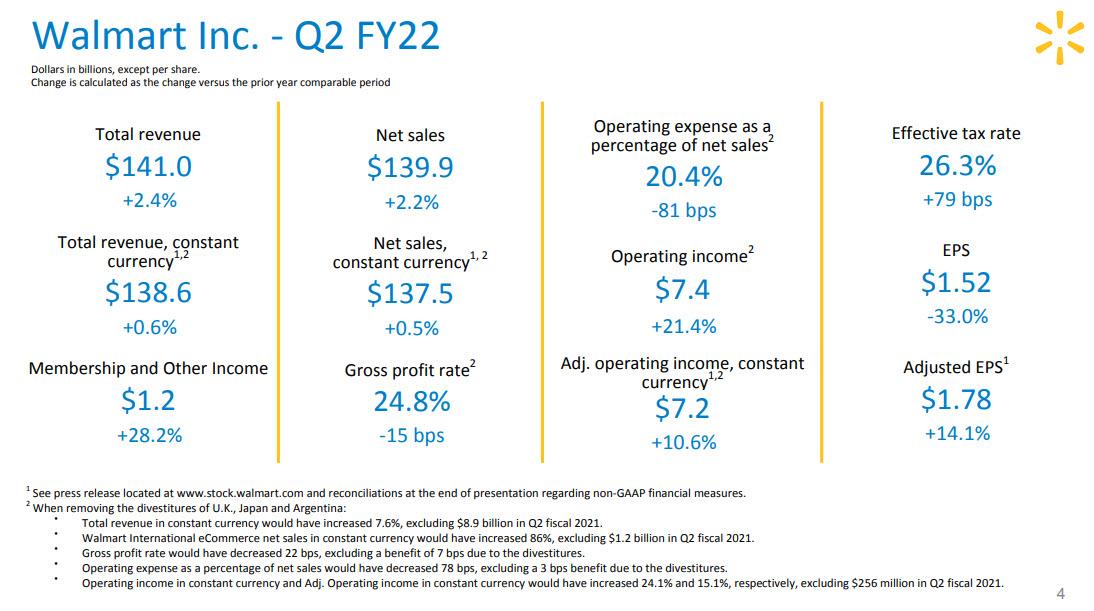 Walmart reported that in YTD it repurchased $5.2BN in stock and paid out $3.1BN in dividends after generating $12.4BN in operating cash flow and spending $5.0BN on CapEx, resulting in $7.4BN in FCF. This means that the company returned more to shareholders in Q2 than it generated. Also of note: operating cash flow dropped sharply, sliding by $6.5BN to $12.4BN for the six months ended June 30; the retailer also generated YTD free cash flow of $7.4 billion which decreased when compared to $15.4 billion for the six months ended July 2020. It attributed that to needing to purchase more inventory; this may be the reason why the shares are not happy in the premarket session.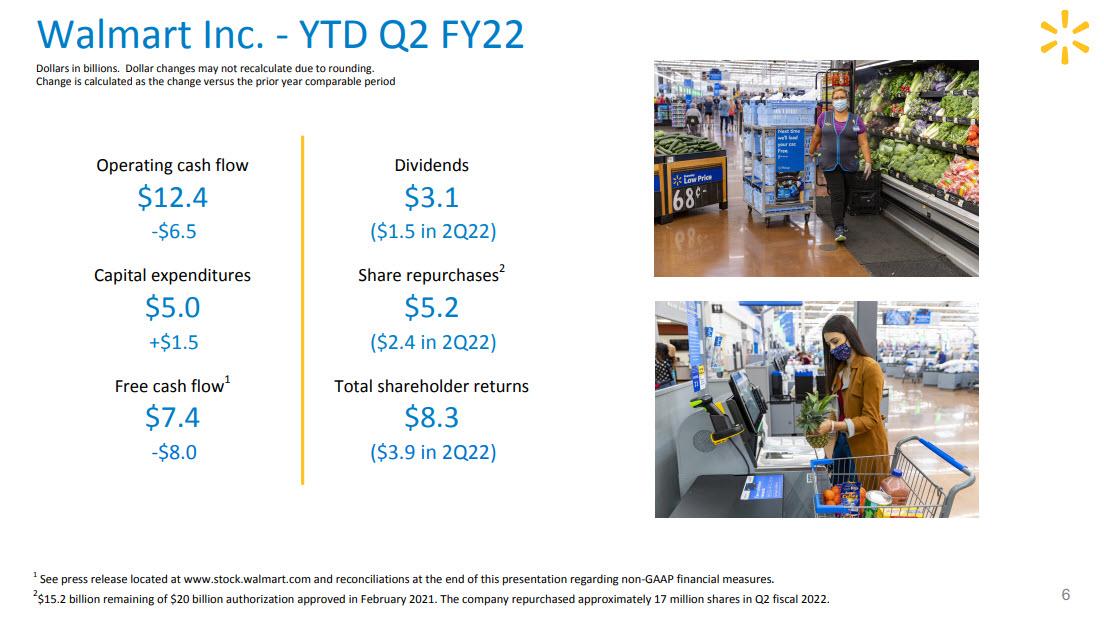 Indeed, total inventory soared 20% - the "increase includes lapping last year's Covid related effects on inventory as well as strong sales growth this year," the company says. As Bloomberg notes, bloated an inventory can make investors wary.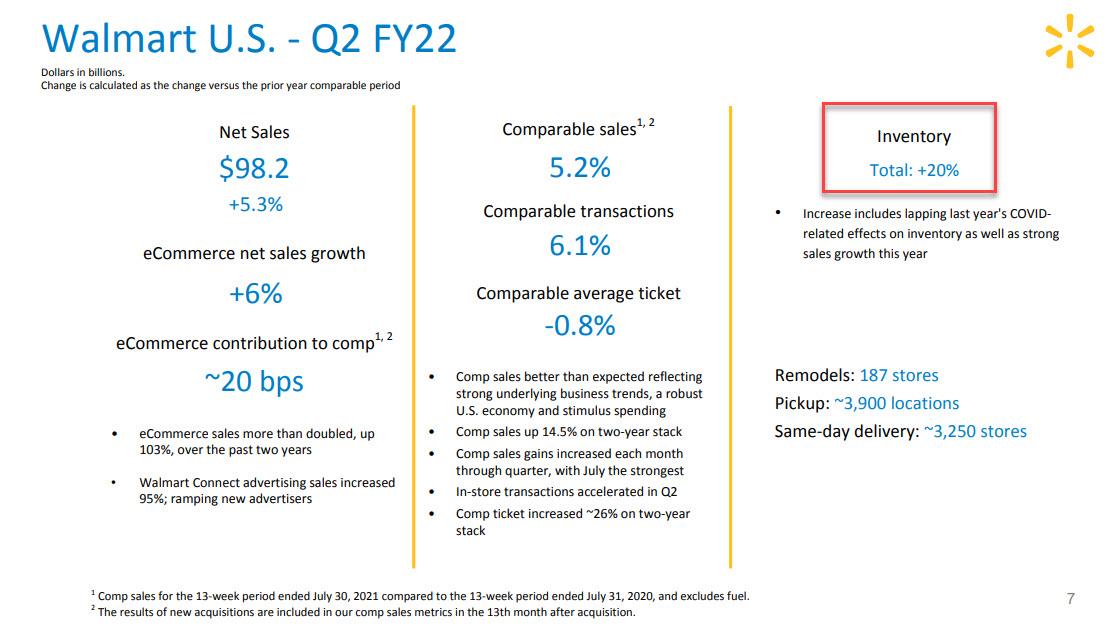 In a reversal from much of 2020 when the bulk of comp store growth was driven by a much higher average ticket as consumers shopped less frequently but bought more, in Q2 the average ticket actually declined -0.8% but the number of transactions increased a whopping 6.1% as Americans visited their neighborhood Walmart more often, resulting in US comp store sales of 5.2%.
Disclosure: Copyright ©2009-2021 ZeroHedge.com/ABC Media, LTD; All Rights Reserved. Zero Hedge is intended for Mature Audiences. Familiarize yourself with our legal and use policies ...
more