Virgin Galactic Jumps As Analyst Says To Buy Following Successful Spaceflight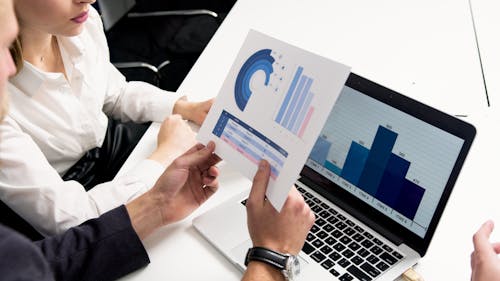 Image Source: Pexels
Shares of Virgin Galactic (SPCE) are on the rise on Monday after the company completed its third spaceflight over the weekend. Following the news, Alembic Global analyst Peter Skibitski upgraded the stock to Overweight as he believes the successful flight could drive new share momentum and should keep Virgin Galactic's test schedule on track.
Successful Spaceflight
On Saturday, Virgin Galactic completed its third spaceflight and the first ever spaceflight from Spaceport America, New Mexico. The flight sees New Mexico become the third U.S. state to launch humans into space. VSS Unity achieved a speed of Mach 3 after being released from the mothership, VMS Eve, and reached space at an altitude of 55.45 miles before gliding smoothly to a runway landing at Spaceport America.
Alembic Global analyst Peter Skibitski upgraded Virgin Galactic to Overweight from Neutral with a price target of $25, up from $20, following the company's successful spaceflight, which he believes could drive new share momentum. Saturday's flight was "particularly important" because the prior test in December 2020 failed due to electromagnetic interference issues with the onboard computer, noted Skibitski, who believes the flight is likely to keep Virgin Galactic's test schedule on track.
The analyst acknowledged that he doesn't "seek to get too much more aggressive on valuation," given that there should be three test flights remaining before the first consumer revenue-generating flight is expected in early 2022.
Virgin Galactic, per normal procedures, now expects to conduct a review of all the test datapoints gathered, including physical inspections of the mothership and spaceship, Skibitski noted. Upon confirmation of the test results the company will proceed with the next flight test, which will involve two Virgin Galactic pilots and four Virgin Galactic personnel in the passenger cabin.
The test flight after that will be a marketing-related event involving Richard Branson, followed by a final test flight with the Italian Air Force late summer/early fall. The analyst noted there would then be a four-month gap to install spacecraft improvements before the first full-consumer spaceflight occurs, which he estimates to be in the first quarter of 2022 if all goes well.
Disclaimer: TheFly's news is intended for informational purposes only and does not claim to be actionable for investment decisions. Read more at more