Video Conferencing Darling Zoom Presents Its Results From The Year Of The Pandemic
It's been almost a year since the beginning of the pandemic. As we mentioned yesterday, the tourism sector has been one of the great victims, while one of the big winners, alongside e-commerce, has been the popular communications and video chat company Zoom Video Communications.
This platform has grown exponentially as many companies transition their employees into a remote work policy in order to avoid contagion, and this platform became popular among the general public as a tool for communication while home.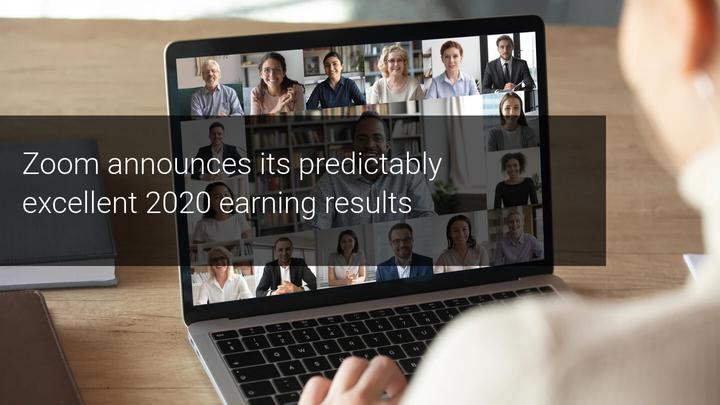 During yesterday's trading day, the company based in San José in California, announced its results for 2020, highlighting an increase in income of 326%, and improving its prospects for 2021.
Specifically, Zoom (ZM) reported earnings per share of $1.22 on earnings of $882.49 billion versus expected earnings of $0.7913 per share on earnings of $ 811 billion expected by market consensus, so these results were clearly very positive.
These results were announced after the close of the markets, causing today's pre-opening to anticipate a rise of 8%, adding to the increases of more than 9% of the day yesterday.
Technically speaking, if we look at the daily chart, we can see that since March 1, 2020, the price has experienced a sharp rise from the level close to $ 100 per share where it was at that time until reaching its historical maximum of $588.66 per share on October 19.
From that moment, the price began to correct which has led it to face its 200-session moving average, falling back to the zone of $ 325 per share with a fall of more than $ 260 per share.
Currently, the price is trading close to $410 per share, struggling to recover and maintain its 18 session average. Following these good results, the price could face its medium-term downtrend line in red. Overcoming this level could open the doors to a new bullish rally, although the price should face up to 4 levels of resistance to try to reach its all-time highs.
Disclaimer: The given data provides additional information regarding all analysis, estimates, prognosis, forecasts or other similar assessments or information (hereinafter ...
more