UTStarcom Says TDI Paid $4.54 Per Share To Increase Stake To 9.9%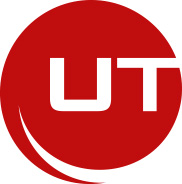 UTStarcom announced that its strategic partner Tongding Interconnection Information increased its ownership stake in UT to 9.9% through a series of transactions executed late in 2018.
TDI paid approximately $4.54 per share of UT, an approximately 30% premium over UT's average share price for the past three months. UTStarcom's CEO Tim Ti commented, "We are pleased to further strengthen ties with our strategic partner TDI. The fact that TDI increased its position in UT, paying a substantial premium to market, is an indication of their confidence in our shared prospects. We expect TDI's strategic investment in our company to result in compelling benefits from a market and product standpoint. Our technology and service expertise in overseas markets, especially Asia-Pacific, can significantly enhance their competitive position. Furthermore, together we can capture additional 5G network opportunities. Our technical strength in optical networking will help TDI further expand its presence in the network transmission markets, including mobile backhaul, and metro transmission."
As announced in September 2018, UTStarcom formed a strategic partnership with TDI to jointly market and distribute the respective companies' products and services in China and international markets.

Disclaimer: TheFly's news is intended for informational purposes only and does not claim to be actionable for investment decisions. Read more at more