Unilever Plunges 8% After Disappointing Guidance Update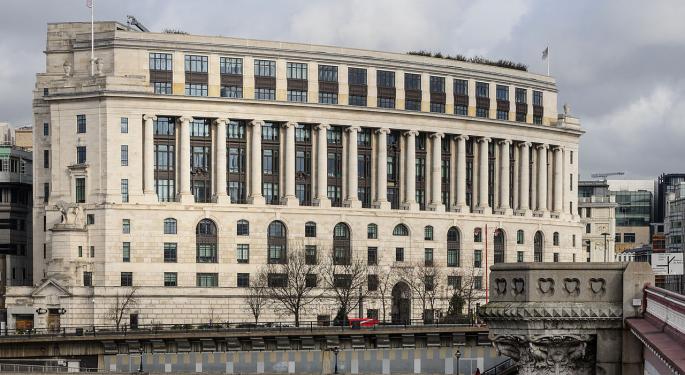 Photo by Arild Vågen via Wikimedia.
Global consumer goods conglomerate company Unilever N.V. UL issued a surprise sales update Tuesday and said it expects revenue growth for 2019 to fall shy of its prior 3% to 5% outlook.
Unilever Says North American Recovery Will Take Time
Unilever has suffered from slow growth in the key North American market due to heavy competition, according to The Wall Street Journal.
The company has posted volume declines in its largest market as it struggles to compete against local brands that are more nimble and have a large online presence.
The company said it sees "early signs of improving performance" in North America, adding that a recovery will take time.
Unilever said it expects sales growth in 2020 to come in below its previously issued 3% to 5% guidance range, with growth falling beneath 3% in the first half of 2020 and full-year growth in the lower half of the range.
Unilever CEO Says Company 'Far From Crisis Conditions'
RBC Capital Markets analyst James Edwardes Jones told WSJ the math behind Unilever's sales guide suggests it saw one of the weakest quarters of sales growth in more than 10 years.
The slow sales are a direct result of Unilever cutting marketing expenses at a time when its competitors are increasing theirs, the analyst said.
Unilever CEO Alan Jope said in a conference call that Unilever accelerated cost-saving initiatives and will allocate some of the savings to fund its business, according to WSJ.
The management team is also likely to consider divesting slow-growing businesses.
"We are far from crisis conditions," the CEO said. "This is just a little bit more turbulent than normal."
Unilever shares were down 8.43% at $56.69 at the time of publication Tuesday.