Uber Blowout Earnings Smash Expectations, Stock Barely Budges
In the past four years, UBER generated over $48BN in revenue by burning $10BN in cash. It has never been profitable, and this is not the quarter it will change that.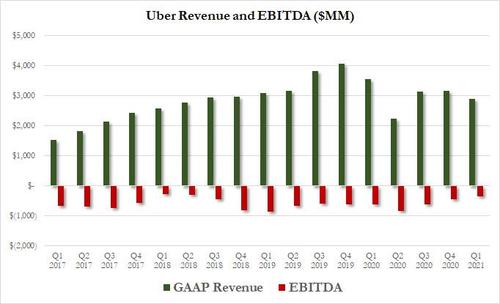 One day after its biggest competitor LYFT reported impressive numbers only to see its stock tumble today, moments ago the world's biggest ridesharing company reported Q1 earnings which beat on the top and bottom line yet which will likely lead to more selling now that even solid beats are punished by the market.
For Q1, Uber reported the following results:
Revenue Ex-UK Accrual $3.50B beating exp. of $3.28BN (net revenue was $2.90 billion)
(Click on image to enlarge)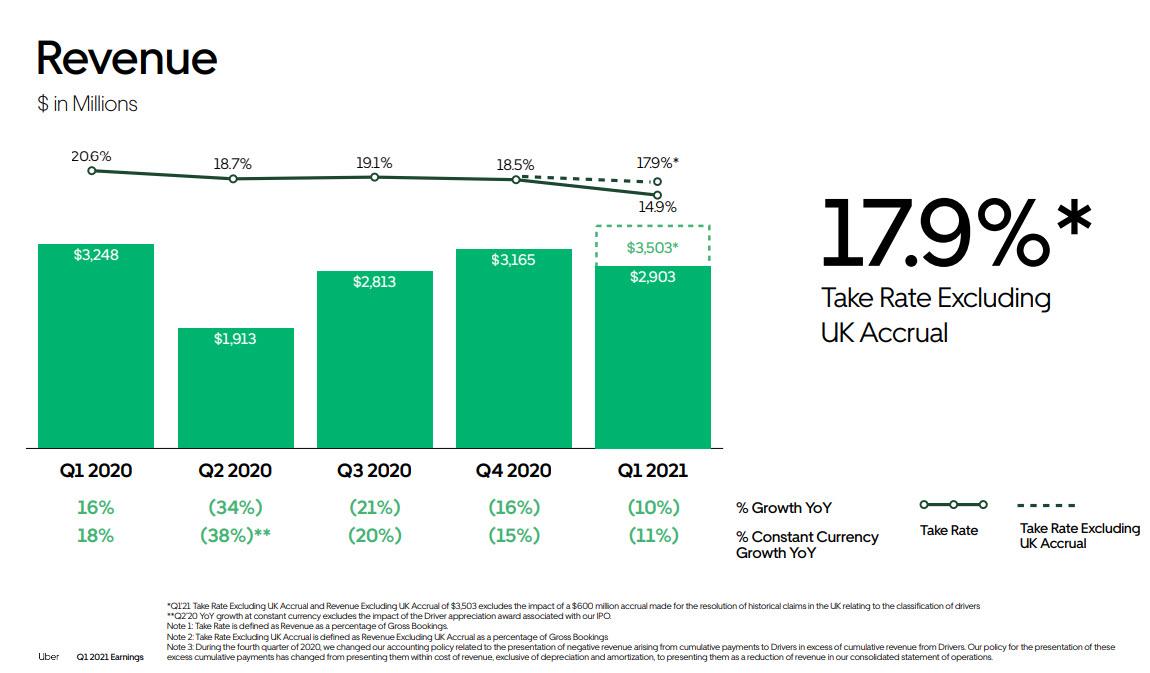 Adjusted EBITDA loss $359 million, beating the exp. loss $450.4 million
(Click on image to enlarge)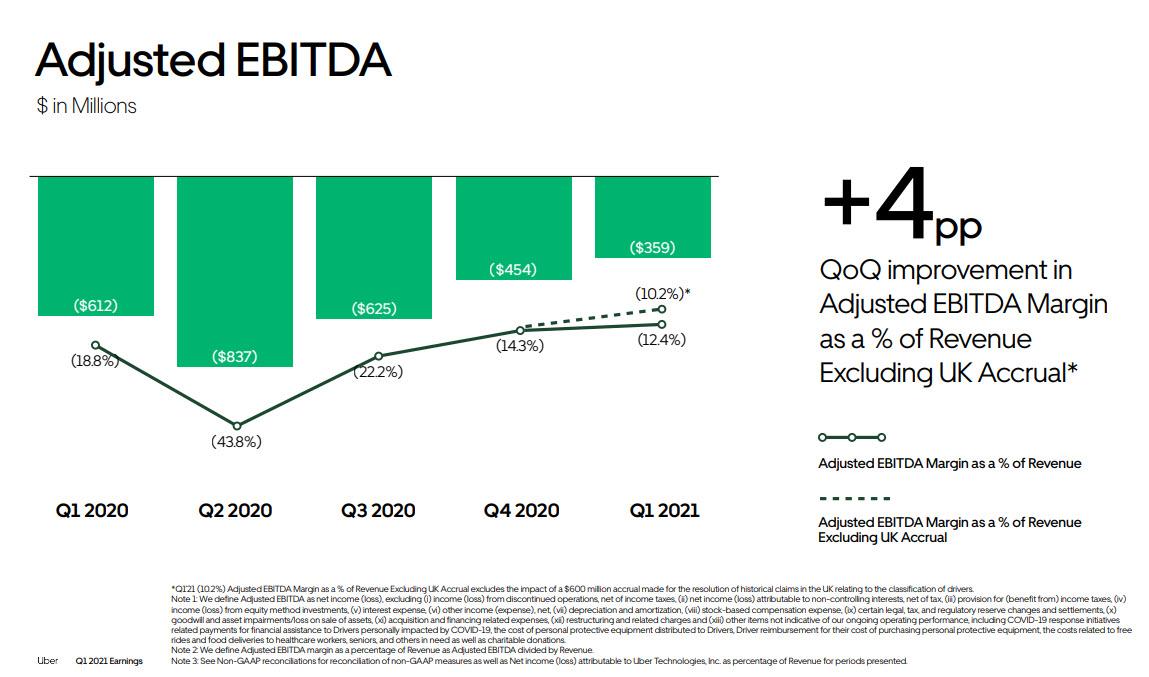 Of note, the company reported that it has hit positive EBITDA margins in its "profitable" markets in Q1 (hardly a shock as the name implied). It is the "investment markets" that remain challenging
(Click on image to enlarge)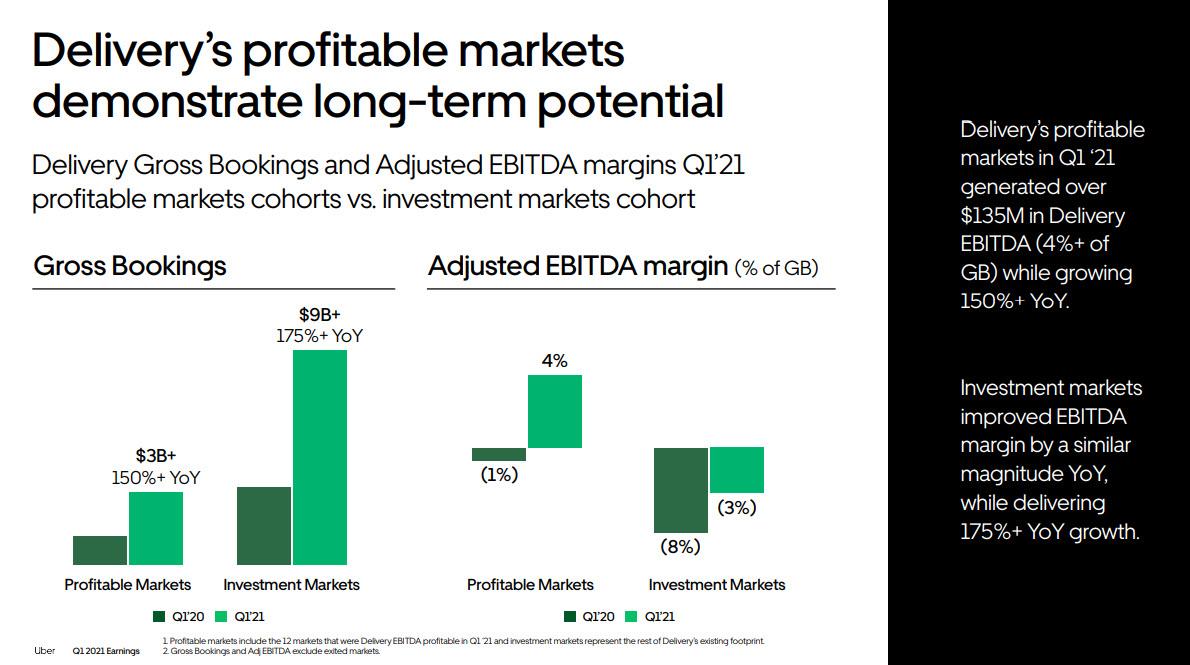 Loss per share of 6c, beating the exp loss/share 60c; the net loss benefited from a USD 1.6bln gain from divestiture of ATG, partly offset by a $600MM UK accrual made for the resolution of historical claims in the UK relating to the classification of drivers. Said accrual also reduced Uber Revenues and Mobility Revenues by $600 million.
CFO Nelson Chai said that "Uber is very well positioned to drive long-term value, with improving EBITDA performance, significant liquidity, and increasingly valuable minority investments," and judging by the following summary, he may be right, especially now that the world is exiting covid lockdowns:
(Click on image to enlarge)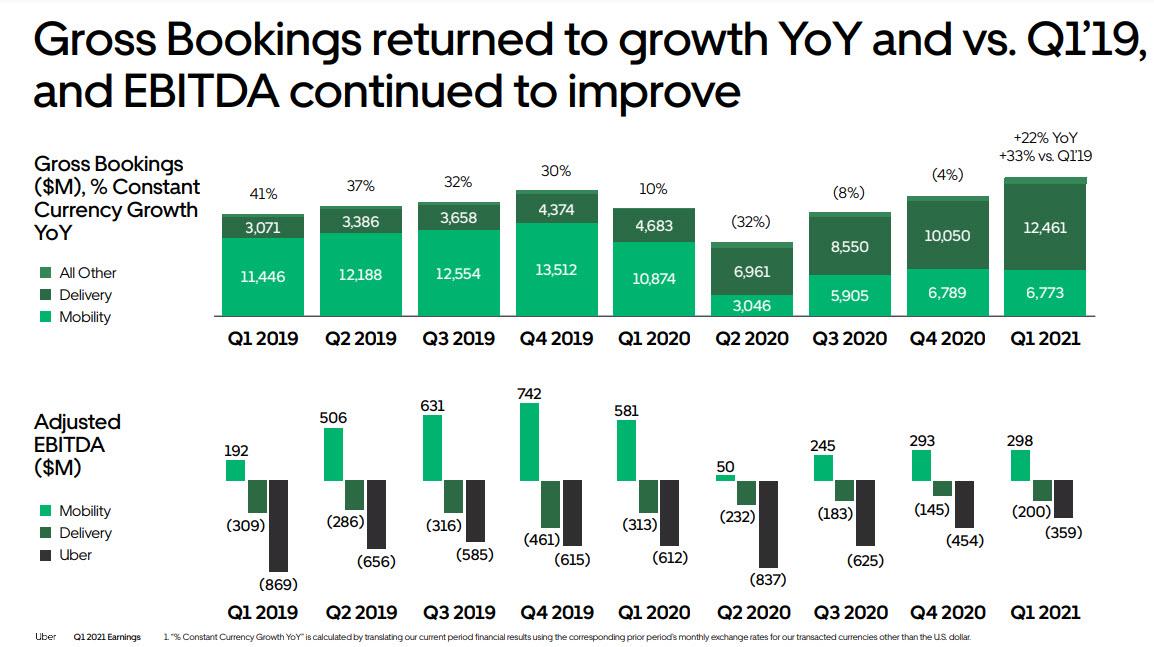 How did the company get these results? Here are some more details:
Gross Bookings 19.54b, beating exp. 18.07bln)
(Click on image to enlarge)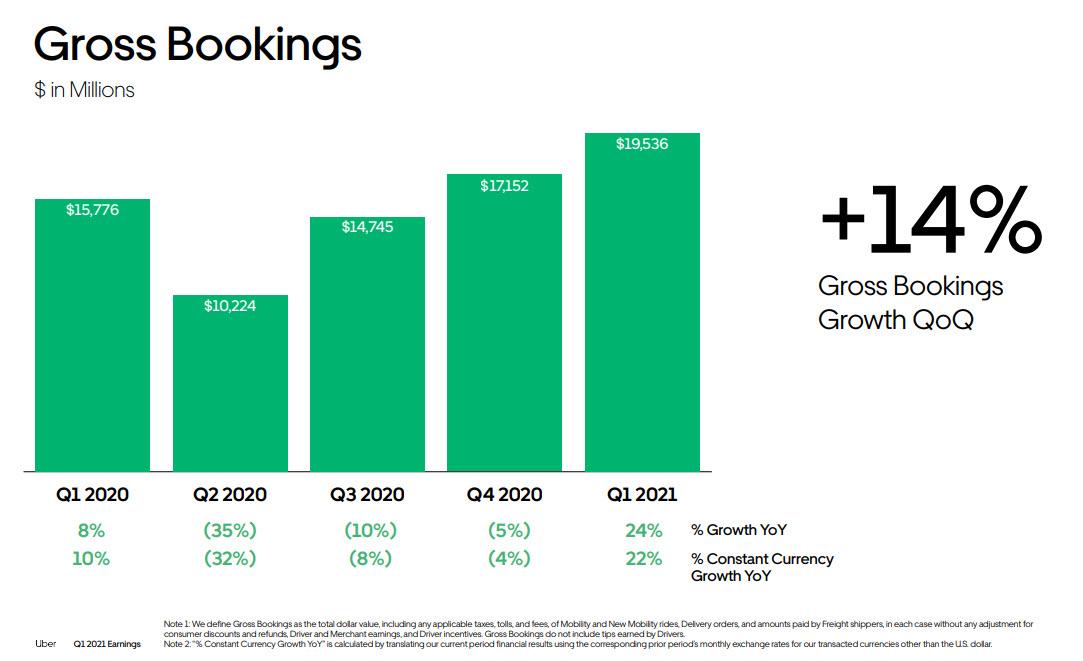 Delivery Bookings 12.46bln, beating exp. 11.09bln.
Disclosure: Copyright ©2009-2021 ZeroHedge.com/ABC Media, LTD; All Rights Reserved. Zero Hedge is intended for Mature Audiences. Familiarize yourself with our legal and use policies ...
more