Trading UBER And LYFT Now That They're An Election Issue
2020 flipped the investment world on its head. Many stocks that had been investor favorites like UBER and LYFT heading into the year were forgotten in favor of companies that could thrive during a pandemic. To put it simply, the coronavirus pandemic changed the entire investment landscape.
One industry that was enormously impacted by the pandemic was ride-sharing. Once the future of local transportation (and potentially car ownership in general), the industry took a back seat in 2020. It's obvious after the fact, but ride-sharing was a clear candidate to take a huge revenue cut due to the pandemic. After all, who wants to share rides in the era of a deadly pandemic?
And now with Proposition 22 on the ballot next week in California, the future of their business in that state could have a ripple affect across the country. Nonetheless, there are still good options trades in this sector.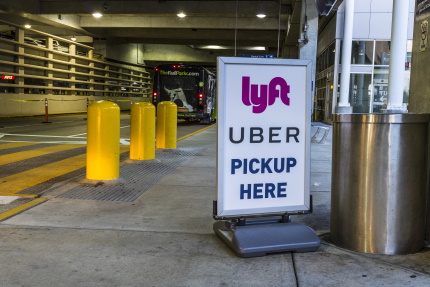 The two big players in ride-sharing, Uber (UBER) and Lyft (LYFT), both were punished in the market when the corona crash hit in March. UBER has recovered to some extent due to its aggressive acquisitions in the food delivery space. Conversely, Lyft is still down 43% year-to-date.
However, the stock market is typically very much a forward-looking market. Eventually, investors will focus on the long-term prospects for a company like Lyft. And all in all, it does seem like there could be a light at the end of the tunnel for the beleaguered company.
The pandemic will have a lasting impact on the economy, but eventually, the virus will go away to the point at which ride-sharing returns to something akin to normal. The focus moving forward is on how drivers are classified (employees or contractors) and how autonomous driving will change the industry. For its part, LYFT has invested heavily in the autonomous driving space.
In the options market, one investor is making a long-term bet that Lyft has a reasonably bright future (in terms of stock price). The trade is a long-term covered call trade, which is a moderately bullish play on Lyft.
Disclosure: Information contained in this email and websites maintained by Investors Alley Corp. ("Investors Alley") are provided for educational purposes only and are neither an offer ...
more