Top Current Holdings: Before And After Edition
TM editors' note: This article discusses a penny stock and/or microcap. Such stocks are easily manipulated; do your own careful due diligence.
The one thing that constantly changes in the market is constant change. What once used to work very well sometimes will not work for years and years until one day it works again. Other methodologies seem to stand the test of time. What is to be learned from this? There is more than one way to make money in the stock market. The best traders learn to mix-and-match multiple methodologies and invest accordingly to which one is working.
Below you will see a variety of trades that I have taken the past year that have worked very well and continue to work very well. I am hoping for much more from these. However, I know reality all to well. This is why I always have trailing stops on every position. That way, just in case something drastic happens to the downside, I am protected and will at least be able to leave some–if not all–of the position or positions with solid gains.
Every trade below was produced via my EOD scans from Worden Brothers Telechart. Once a trade idea is finalized on my end I post it to the website. The limit buy order, the trailing sell stops, and the reasons for each and every trade is given to you the student before any orders are even placed on my end. Anyone and everyone can participate in all of the returns you see below.
If you have any questions feel free to leave them in the comments section below. I wish you all the best in your personal trading in the upcoming week. Aloha from the beautiful island of Maui.
The Oversold-Turned-Momentum RSI Swing Trades:
HNR – 148% gain in less than four months following its pocket pivot point signal from an oversold consolidation pattern.
BEFORE: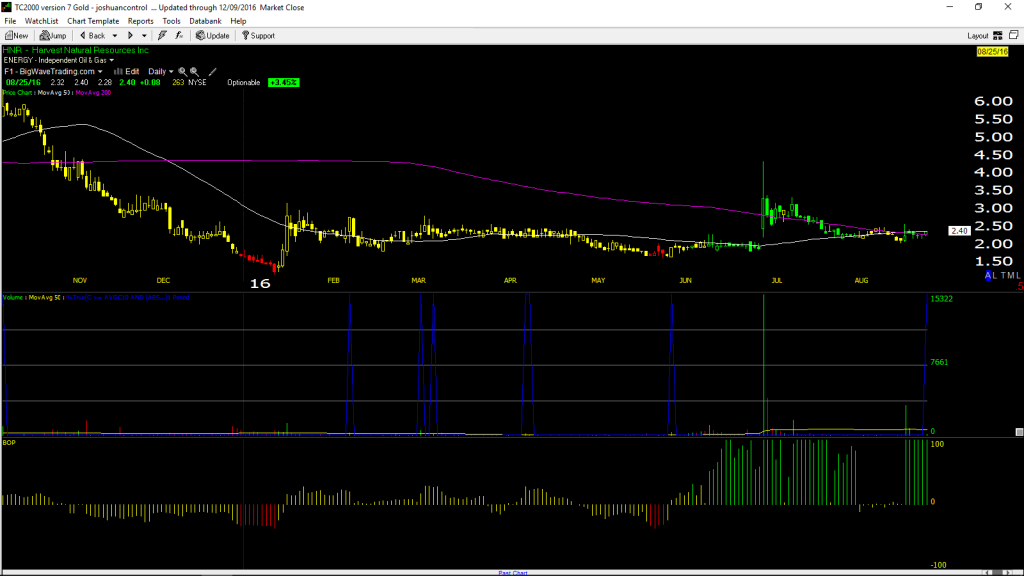 AFTER: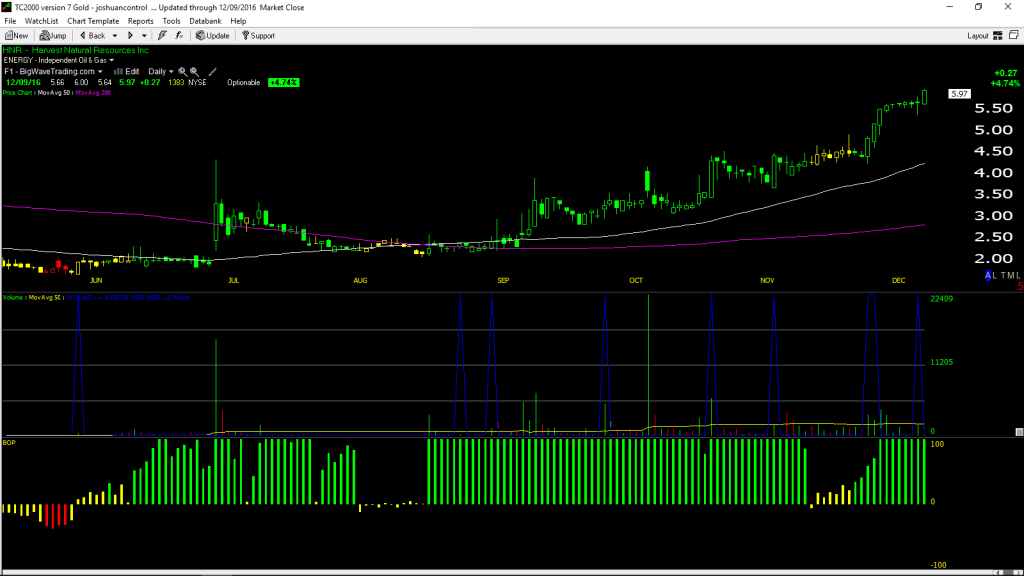 SSH – 163% gain in three days following its candle over candle heavy volume reversal with an oversold RSI condition. Stock was up over 200% at one point intraday on Friday. All gain should be locked in by now. If not, Friday's LOD would be my final stop.