Three Trends Driving Up Dividend Stock Share Prices After Lifting The Lockdowns
It was just a handful of months ago that the coronavirus pandemic took hold of the U.S. population and economy. Most states put their populations into lockdown for much of April and May, which did slow the spread of the virus. Still, people can't stay at home forever, and reopening of much of the economy has lead to continued high numbers of reported COVID-19 infections. The good news is that the death rate from reported cases is a fraction of what it was back in March and April.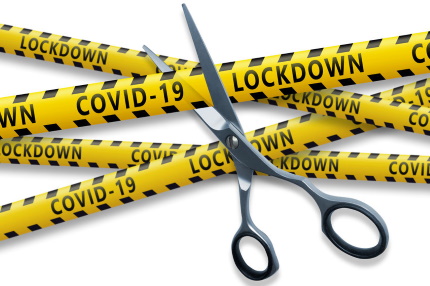 A significant change from the pandemic has been a shift in what people do with their free time and how they spend their money. Based on the news and my own personal observations, here are some trends and investment ideas from the new pandemic-driven economy.
People still want to travel, but they don't plan to stay in hotels or take cruises. Instead, people are looking for recreation options that include social distancing—myself included (You might recall that I purchased a travel trailer a few months ago.)
Let's take a look at three trends driving up share as the population moves away from full lockdown.
Trend 1: The Desire to Get Out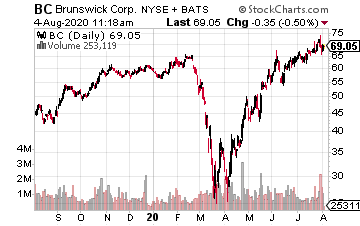 Brunswick Corp. (BC) manufactures boats and marine engines.
The company has over a dozen boat brands under its corporate umbrella.
For the 2020 second quarter, the company reported non-GAAP earnings of $0.99 per share, blowing away the Wall Street consensus of $0.44 per share.
Polaris, Inc. (PII) manufactures motorcycles, snowmobiles, and the very popular Ranger and RZR off-road adventure vehicles.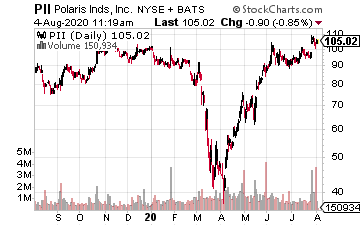 For the second quarter, Polaris reported non-GAAP earnings of $1.30 per share. The profits were double the Wall Street estimate.
Polaris is also a dividend champion, increasing the payout to investors for 23 straight years.
Trend 2: The Desire to Stay Safe
During the pandemic lockdown, fear drove many Americans to purchase weapons for home defense. The unrest in many U.S. cities continues to propel firearms sales. Gun dealers are seeing weapons and ammunition disappear off the shelves as soon as they get restocked.
Disclaimer: The information contained in this article is neither an offer nor a recommendation to buy or sell any security, options on equities, or cryptocurrency. Investors Alley Corp. and its ...
more