Three Stocks Powering The 5G Revolution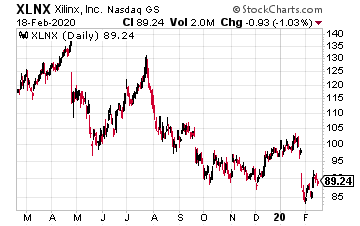 Anything in your home that could be connected in order to relay valuable information. Those could all be revenue generators for these companies. There are a number of hardware suppliers that will benefit from 5G deployment, but one of the leading candidates is chipmaker, Xilinx (XLNX).
For 5G, Xilinx technology is helping solve capacity, connectivity, and performance challenges. Over 50 billion connected devices are expected by end of this year. Xilinx is heavily concentrated on future 5G deployment.
For its last earnings report, Xilinx beat expectations by 8.5%.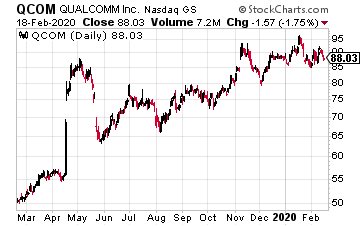 Qualcomm (QCOM) will be another large beneficiary of 5G deployment. After settling a major intellectual property suit with Apple, the company is poised to provide 5G chipsets for Apple 5G phones for the next several years, with the opportunity to prove itself for continued future chipset offerings.
Qualcomm has an impressive IP (intellectual properties) portfolio of 5G offerings and will be a major provider of the "picks and shovels" for the 5G build out.
Qualcomm is expected to grow its earnings by more than 25% per year over the next five years.
Bonus Stock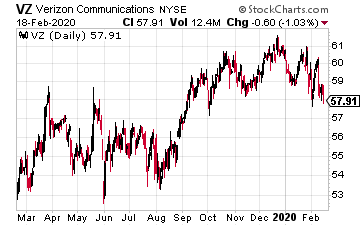 Some of the obvious plays are the telecom carriers. For example, Verizon Communications (VZ) is a major holder of 5G spectrum in key population areas. As 5G takes hold, VZ can expect a huge increase in connected devices. This should drive revenue growth, as well as provide new opportunities for the carrier to deliver new 5G services.
Verizon is also a good stock for income investors. The current yield is over 4.2%. Verizon is a strong buy here.