Three Blue Chip Tech Stocks To Buy And Hold For 2021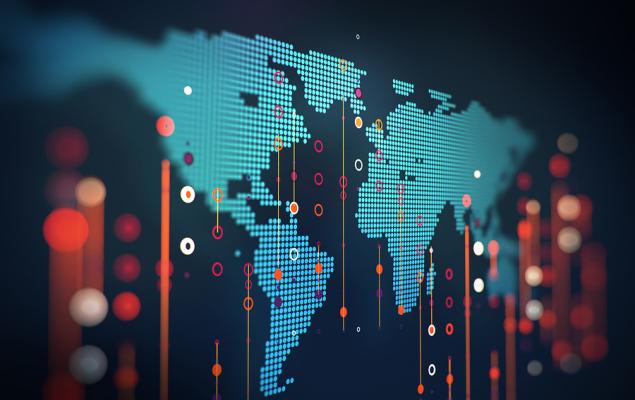 Image: Bigstock
Despite all of the coronavirus-based challenges, 2020 has been a great year for many investors, with millions of new retail investors jumping into the market that's seen the S&P 500 surge 16% overall and well over 50% since its March lows.
It's also worth noting that even though stories about new retail investors making seemingly crazy bets on hard-hit stocks and going all-in on options trading generate a ton of traction, the majority are reportedly opting to buy and hold stocks as longer-term investments.
Buy and hold investing doesn't mean buy and forget, and portfolios must be monitored and evaluated. That said, investors who buy large-cap stocks with solid growth outlooks put themselves in a position to find stable long-term success.
The bull case for 2021 is relatively straightforward, with more economic stimulus starting to roll out in the U.S. This could prove vital as many hard-hit businesses face a harsh winter driven by renewed restrictions.
There is also hope that this won't last long as the Covid-19 vaccine is administered in the U.S. and around the world, with federal officials projecting that 100 million Americans will be vaccinated by February or March.
Furthermore, the S&P 500 earnings outlook appears strong for 2021. Plus, low-interest rates in the U.S. and elsewhere are ready to help boost stocks for the foreseeable future, as Wall Street chases returns in a yield-starved market.
This means that investors likely want to add stocks in 2021. And one of the best ways for longer-term investors to build a stronger portfolio is with proven, large-cap companies that provide exposure to growth industries. It might also be prudent to focus on stocks that aren't banking on the vaccine to help return the economy to normal in the near future.
Nvidia (NVDA Quick Quote NVDA - Free Report)
Nvidia has skyrocketed 1,500% in the last five years to leave Apple (AAPL Quick Quote AAPL - Free Report), Amazon (AMZN Quick Quote AMZN - Free Report), and other tech giants in the dust and become the largest U.S. chipmaker by market cap ($326 billion vs. Intel's (INTC Quick Quote INTC - Free Report) $200 billion). The GPU giant is up 125% in 2020 but it trades 10% below its early November highs heading into 2021. NVDA has hovered right near its 50-day moving average for the last two months and the cooldown could mean it is due to break out at some point.
Disclaimer: Neither Zacks Investment Research, Inc. nor its Information Providers can guarantee the accuracy, completeness, timeliness, or correct sequencing of any of the Information on the Web ...
more