There Is No "Wall Of Money"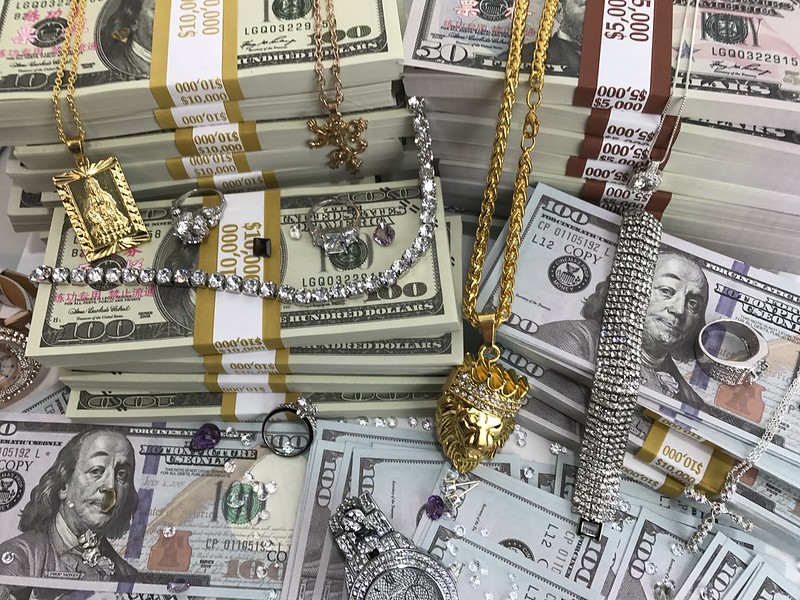 Photo Credit: Crypto360 aka Cryprocurrency360.com [sic] || When will this stupid concept die?
Recently as I was reading Barron's online, I ran across the following article: Small-Cap Stocks Could Keep on Rising. There's a 'Wall of Cash.'
I've subscribed to Barron's for at least 20 years of my life. Really, I expect better of them. The meme that money flows in and out of the market is hard to kill. Stocks rise; money must have flowed in. Stocks fall; money must have flowed out. Some of this comes from the impulse that journalists must find a reason for the market action of each day, when really — there's a lot of noise.
I have a few simple ways to explain this. Imagine that market player A wants to buy 100 shares of XYZ Corp at $50/share, and market player B wants to sell 100 shares of XYZ Corp at $50/share. Bam! Shares flow from B to A, and money flows from A to B. Total shares are the same. Total money in brokerage accounts is the same. The total amount of money is unaffected by trading.
Now, there are commissions. At least, intelligent people pay commissions. When I was a corporate bond manager, if my broker said, "I'll just cross them to you to get the deal done," I would say, "No, I will give you a plus. (1/64th of a dollar per $100 of principal) My broker must always be paid." Why did I do this? It kept the relationships neat. When brokers don't get paid, they look for hidden ways to earn their money. I much prefer my costs be explicit and fixed. (And, as a corporate bond manager, I valued loyalty. I had good relationships with my brokers.)
But by and large, trading does not affect aggregate cash levels. What does affect aggregate cash levels?
Increases Cash
Dividends
Mergers and acquisitions where cash is paid, whether partly or in full.
Stock buybacks
Decreases Cash
Primary and secondary public offerings of stock.
Conversion of convertible securities.
Rights offerings
Disclaimer: David Merkel is an investment professional, and like every investment professional, he makes mistakes. David encourages you to do your own independent "due diligence" on ...
more