The Top 4 Stocks To Start Your Retirement Portfolio
Retirees have a different set of challenges in their investment planning, than other groups of investors. Investors in or nearing retirement might have to consider income replacement as a key component of their investment decisions. After all, retirees no longer have a regular paycheck from working to rely on.
In addition to traditional sources of retirement income such as pensions and/or Social Security, retirees can boost their income with dividend stocks. These are companies that pay shareholders regular income for owning the stock. Not all stocks pay dividends. But the consistent payments from dividend stocks can be a valuable source of income for retirees.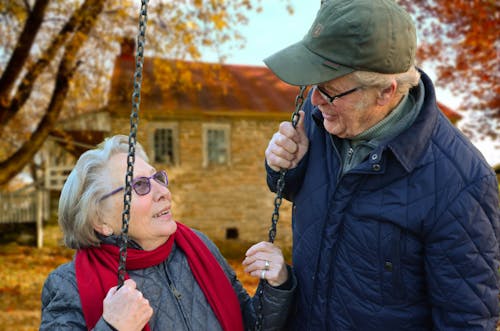 Image source: Pexels
High-Yield Stocks Overview
High dividend stocks are especially interesting right now, in the climate of record high stock prices and historically low interest rates. For example, the average yield of the S&P 500 Index is just 1.5% currently, a fairly unimpressive yield for investors who want to generate income from their stock portfolio.
Unfortunately, not all stocks with high dividend yields should be purchased. Some stocks have high dividend yields not because the company has increased the dividend payout, but rather because the stock price has plunged. Stock prices and dividend yields move in opposite direction–as a stock price declines, the dividend yield rises (and vice-versa).
Therefore, companies in distressed financial condition whose share prices are declining rapidly, will have a high dividend yield. But in some cases, an extremely high dividend yield is a precursor to a dividend cut or suspension, which is a bad outcome that investors want to avoid as much as possible.
The following 4 stocks to not necessary have the highest dividend yields; instead, they have a combination of high yield plus dividend safety, a strong balance sheet, and a sustainable payout. As a result, they appeal to income investors looking for quality high-yield stocks. The 4 stocks are listed below according to dividend yield, from lowest to highest.
High-Yield Retirement Stock #4: S.L. Green Realty (SLG)
SL Green is an integrated Real Estate Investment Trust, otherwise known as a REIT, that is focused on acquiring, managing, and maximizing the value of Manhattan commercial properties. It is Manhattan's largest office landlord, and currently owns 96 buildings totaling 41 million square feet.
Source: Investor Presentation
In late January, SLG reported (1/27/2021) financial results for the fourth quarter of fiscal 2020. Its same-store net operating income decreased -5.9% over the prior year's quarter and its occupancy rate dipped from 94.2% at the end of the previous quarter to 93.4%. As a result, its funds from operations (FFO) per share decreased -11% over the prior year's quarter, from$1.75 to $1.56. In the full year, the REIT collected 97.9% of total billings for office, 80.8% of billings for retail and 94.8% of total billings.
SLG has been significantly affected by the coronavirus crisis, which has caused a recession and thus has hurt several tenants. However, SLG benefits from reliable growth in rental rates in one of the most popular commercial areas in the world, Manhattan. The REIT pursues growth by acquiring attractive properties and raising rental rates in its existing properties. It also signs multi-year contracts (7-15 years) with its tenants in order to secure reliable cash flows.
Disclosure: Sure Dividend is published as an information service. It includes opinions as to buying, selling and holding various stocks and other securities.

However, the publishers of Sure ...
more