The State Of The Market (In Two Bullet Points)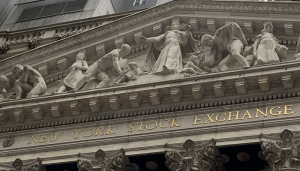 I was recently tasked with providing a summary of the current market environment in, wait for it, two bullet points. As long-time readers of my oftentimes meandering market missive will likely agree, brevity isn't exactly my strong suit. But, I decided to give it a try by accepting the challenge.
After spending a good thirty minutes pondering the contents of my limited bullet points - and avoiding the urge to "cheat" by incorporating multiple observations within each bullet point - I came up with the following:
Key Observations on the US Stock Market:
A Slow-Moving Herd
Peak Everything
To be fair, I can still probably be accused of cheating the task a bit as both bullets likely require some explanation in order to get the full meaning. So, since this report has no requirement for the aforementioned succinct verbiage, allow me to do a little explainin'.
The first point could have easily been, "It's a bull market until proven otherwise." For me, this almost says it all as my primary goal as a money manager is to "get it mostly right, most of the time" by staying in line with the market's primary trend. And to be sure, the primary trend continues to be up and to the right.
The subpoint in bullet number one was intended to put a slightly finer point on 2021's environment, which I will describe as "a slow grind higher." While I'm unlikely to get much pushback on this one, exhibits A and B in my argument include the seven straight monthly gains for the S&P 500 and the fact that according to my charts, the S&P has only spent two trading days below its 50-day moving average since November 4, 2020.
Other arguments include the subdued nature of the VIX this year as well as the fact that the largest pullback on a closing basis for the S&P 500 has been just 4.2% - a decline that occurred in Feb/Mar. As such, it's been a minute since the market has experienced even a "garden variety" correction of 5% or so (something that according to Ned Davis Research, has occurred every 51 trading days on average).
The opinions and forecasts expressed herein are those of Mr. David Moenning and may not actually come to pass. Mr. Moenning's opinions and viewpoints regarding the future of the markets should ...
more