The Sheryl Crow, "Merry Christmas Baby" Stock Market (And Sentiment Results)…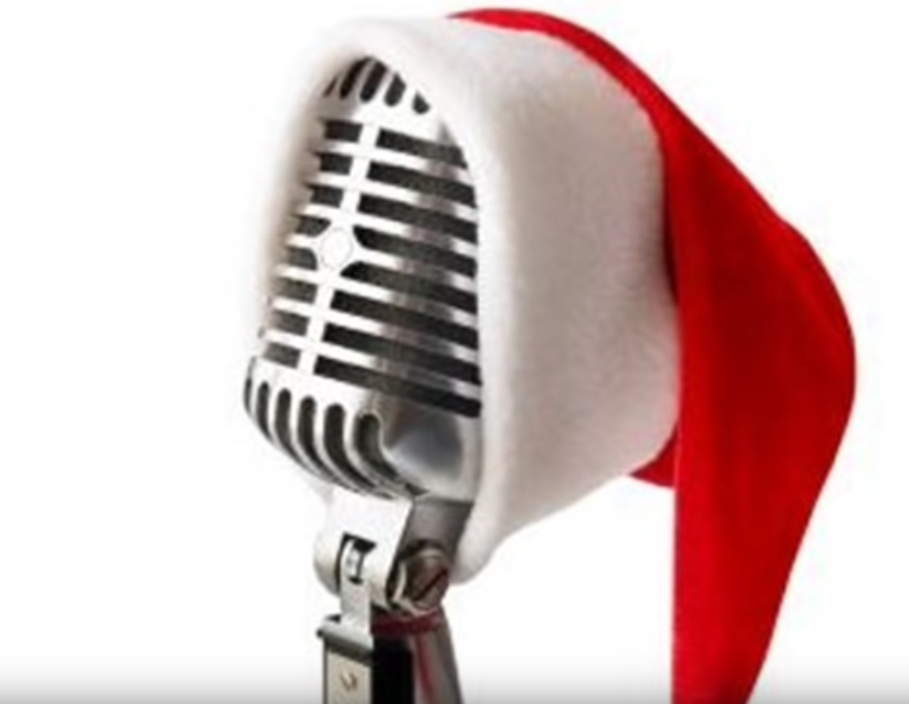 In the spirit of the Holiday, we selected Sheryl Crow's rendition of "Merry Christmas Baby" to embody the sentiment of the Stock Market this week. The salient lyrics are as follows:
I said, merry, merry, merry, merry Christmas, baby
You sure did treat me nice, yes, you did
Yes, you did, yes, you did, yes, you did
I said merry, merry Christmas baby
Sure did treat me nice…
There's no question the markets have "treated us nice" in 2020, so now we look forward to how we can continue the streak in 2021…
On Tuesday I was on Fox Business, The Claman Countdown – with Liz Claman – discussing the "Year of the Retail Investor." Thanks to Liz and Jacqueline D'Ambrosi Scales for having me on.
In the segment, I covered some key points on how Retail Investors have succeeded in 2020 and what to watch out for in 2021. You can view it here.
Santa Claus?
Santa has been good to us throughout the month of December, but the technical definition of a "Santa Claus" Rally starts on Christmas Eve and ends on the second trading day of 2021.
Ryan Detrich of LPL financial put out some useful stats to give us an idea of what we might expect:
(Click on image to enlarge)

So while December has been nice, there may still be some gas left in the tank (if past is any prologue):
(Click on image to enlarge)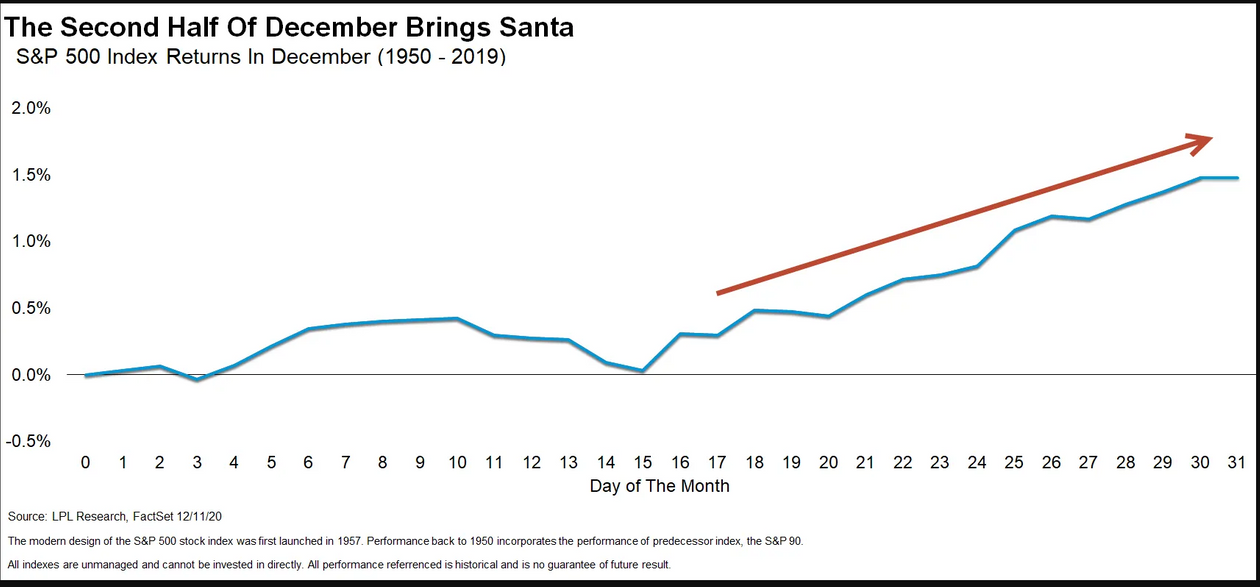 Detrick also points out that going back to the mid-1990s, "there have been only six times Santa failed to show in December, and in those instances January also brought a move lower five times, and the full year had a solid gain only once — in 2016, but a mini–bear market early in that year." MarketWatch
So we want to see Santa work his magic, not only for the end of the year but for what it might signal moving forward:
(Click on image to enlarge)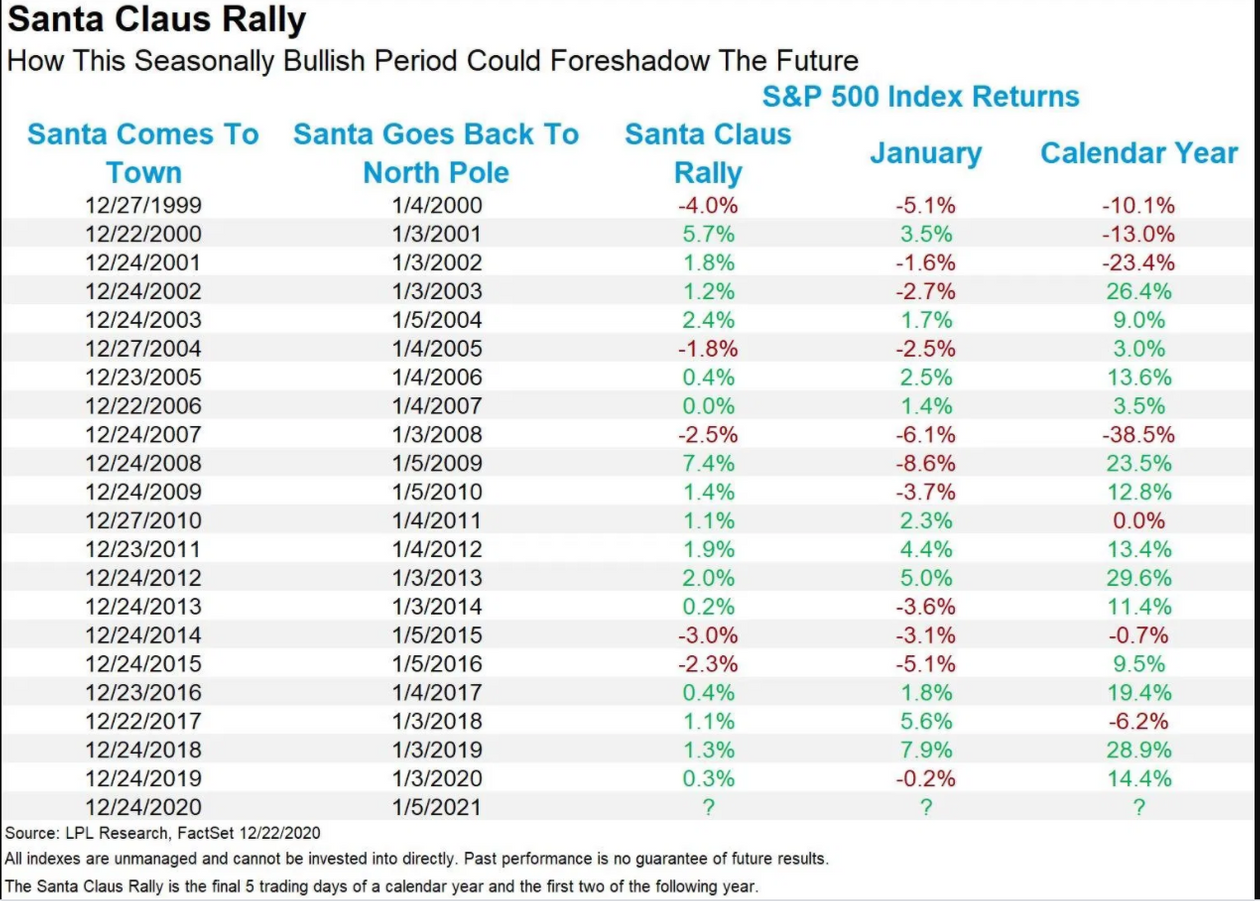 History doesn't repeat but it does rhyme…