The Safest MLP On The Market
Last week, I covered Energy Transfer (NYSE: ET), one of the most popular master limited partnerships (MLPs). Because of their high yields and tax efficiency, MLPs are a favorite of investors.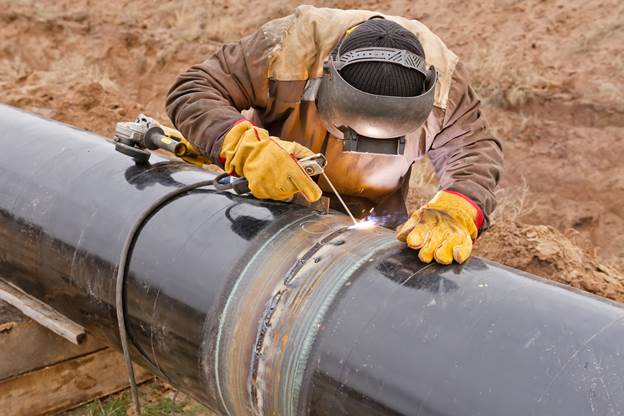 SafetyNet Pro currently rates the dividend safety of 10 MLPs.
Of these 10 companies, only two are rated "A" for distribution safety.
Today, I will cover the company that I consider to be the safest.
Enterprise Products Partners (NYSE: EPD) started in 1968 as a wholesaler of natural gas liquids. Today, it has 50,000 miles of pipelines, 260 million barrels of storage capacity and 22 natural gas processing plants.
Enterprise Products Partners' cash available for distribution (CAD), a measure of cash flow for MLPs, has risen each year for the past three years. This year, CAD is forecast to decline.
However, even with the projected lower CAD, Enterprise can still easily cover the distribution (MLPs pay distributions, not dividends).
If Enterprise Products Partners hits the $6 billion in CAD that Wall Street expects, it will likely pay investors about 65% of that total in distributions.
Last year, the company paid just 58% of CAD in distributions.
Both numbers are figures I'm very comfortable with. They suggest that even if CAD falls further, the company generates enough cash to pay the distribution.
Enterprise Products Partners pays investors $0.445 per quarter, or $1.78 per year. That comes out to a 9.5% yield. The company has raised its distribution every year since it began paying one in 1998.
That 22-year track record of annual payout increases, combined with a comfortable payout ratio, makes it easy to forgive the company's expected lower CAD this year – especially since it still more than covers the distribution.
Many MLPs' distributions are either on the chopping block or under consideration should things deteriorate further. Enterprise Products Partners' distribution should be safe for the time being.
Disclaimer: Nothing published by Wealthy Retirement should be considered personalized investment advice. Although our employees may answer your general customer service questions, they are not ...
more