E

The Pure-Play Pot Stock Index Rebounded On Wednesday
TM Editors Note: Many of the companies mentioned in this article are penny stocks and/or microcaps. Such stocks are readily manipulated; do your own careful due diligence.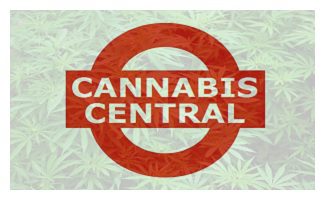 The munKNEE Pure-Play Pot Stock Index bounced back on Wednesday by 2.1% with 17 of the 25 index constituents going UP, 6 going DOWN and 2 having No Change in price. Here are the winners and losers.
Index Performance
The constituents in the Index operate in 3 categories based on their primary area of focus in the cannabis industry and the constituents within each category are identified below with how each of the categories did along with those stocks within each category that changed price by 5% or more:
The Vertically Integrated (i.e. Seed-to-Sale) Category went up 2.2%. The category consists of 22 index constituents that grow, process, and sell cannabis and hemp flower and related products. It has 3 subsectors:

The Canadian Licensed Producer (LPs) Sub-Category went up 1.2% with 2 of the 7 index constituents within the category changing prices by 5% or more, namely:

Organigram (OGI) +6.6%
Tilray (TLRY) +5.1%

The U.S. Non-Hemp Multi-State Operator (MSOs) Sub-Category went up 1.2% with 3 of the 13 index constituents in the category changing price by 5% or more, namely:

Columbia (CCHWF) +9.4% as result of agreement to buy a privately held, Green Leaf Medical for roughly $240M.
Jushi (JUSHF) +5.4%
Medicine Man (SHWZ) -7.0%

The Extraction Category went up 2.1%. This category focuses on the extraction of cannabis compounds and their infusion into consumer products but neither index constituent changed in price by 5% or more.
The Consumption Devices Category went down 3.2%. This category has only one index constituent, Greenlane (GNLN), which is focused on developing and selling personal consumption devices for cannabis consumers, such as vape pens and inhalers.
Visit munKNEE.com and register to receive our free Market Intelligence Report newsletter (sample more