E

The Pure-Play Pot Stock Index Has Continued To Soar This Week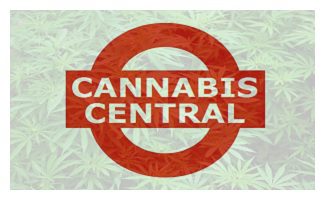 The munKNEE Pure-Play Pot Stock Index went up 19.9% during the first week of 2021 and has increased another 11.3% so far this week (i.e. 3 days) with only 8 of the 30 constituents declining. This article provides the details of those moves.
(For more information on the reason(s) behind the changes outlined below you are urged to click on the stock symbols provided. All currency amounts are in U.S. dollars. Go here to convert to another currency.)
Index Performance
The criteria for being included in the munKNEE Pure-Play Pot Stock Index is that the stock is consistently trading for a minimum of US$1/share and generates 100% of its revenue directly from the sale of cannabis products..
The Canadian Licensed Producer (LPs) Category of 10 constituents went up 24.5% in the first week of January, 2021 and another 13.8% in the past 3 days with 8 stocks within the category advancing, in descending order, as follows (with the previous week's price change in brackets):
The U.S. Multi-State Operator (MSOs) Category of 20 constituents went up 22.1% the first week of 2021 and another 10.2% in the past 3 days with 13 of the constituents advancing, in descending order, as follows (with the previous week's price change in brackets):
TerrAscend (TRSSF): 27.7% (N/C) to $12.83/share
Vireo Health (VREOF): 25.1% (+31.8%)to $2.44/share
Harborside (HBORF): +16.8% (+21.0%) to $2.22/share
Cresco (CRLBF): +16.4% (+13.9%) to $13.08/share
Curaleaf (CURLF): +14.8% (+13.7%) to $15.63/share
Trulieve (TCNNF): +13.9% (+26.8%) to $45.70/share
cbdMD (YCBD): +11.4% (+9.8%) to $3.61/share
Jushi (JUSHF): +11.2% (-4.3%) to $6.24/share
Columbia (CCHWF): +10.2% (+5.0%) to $7.00/share
Harvest Health (HRVSF): +9.3% (+30.1%) to $3.07/share
Green Thumb (GTBIF): +9.2% (+11.8%) to $29.93/share
Indus (INDXF): +6.6% (+19.3%) to $1.45/share
Visit munKNEE.com and register to receive our free Market Intelligence Report newsletter (sample more