E

The Pure-Play Plant-Based Food Stocks Index Continues To Appreciate - Up 5.9% In Last 2 Weeks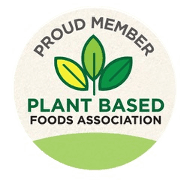 The new Pure-Play Plant-Based Food Stocks Index* tracks the price performance of the 5 stocks in the fledgling plant-based fake meat, dairy, eggs, and seafood sector to complement the Pure-Play Pot Stock Index and the Pure-Play Psychedelic Stocks Index.
Below are the introductory paragraphs, and links, to my recent exclusive articles on TalkMarkets on each company, followed by their stock performances for the week ending Thursday, December 24th, and their performances for the 2 week period since December 11th in brackets:
Constituent Introductions and Stock Performance Comparisons
The Index is divided into two categories – those (three) trading for less than US$10share and those (two) trading at much higher prices – to provide more meaningful comparisons and conclusions as to the performance of the Index.
The Very Good Food Company Inc. (VRYYF): designs, develops, produces, distributes, and sells a variety of plant-based "meat" and other food alternatives including The Very Good Butcher products.
Award Winning Modern Meat Inc. Is Disrupting The Traditional Meat Industry (SUVRF): Recognizing a gap in the market for nutritious and satisfying meat alternatives that were soy-, gluten-, nut-, and GMO-free the company quickly became the fastest-growing alternative-meat company in Canada.
Else Nutrition: Plant-Based Food Products For Young Children (BABYF): The steady rise in plant-based products indicates that this is not a bubble or a fad, but a real change in consumer behavior – a tipping point. One of those companies with truly innovative products is Else Nutrition Holdings Inc.
Average Sub-Total Performance: +8.0% (-11.0%) .
Laird Superfood Inc. Capitalizing On Rapid Growth In Plant-Based Foods (LSF): The plant-based beverage market was valued at $11B in 2017 and is expected to reach $20B by 2023, growing at 12% CAGR, and Laird Superfood is capitalizing on that growth.

+24.5% (+36.0%) in response to the expansion of its product line to include the first-ever nutritional coffee consisting of a blend of medium roast coffee, Vitamin D, and other extracts from functional mushrooms and olive leaf powder.

Q3 Financial Report Shows How Hard COVID-19 Affected Beyond Meat Inc. (BYND): People hardly talked about things like vegan/vegetarian, chemical-free, GMO-free, hormone-free, gluten-free, and so on, a decade ago but it is a megatrend today.
Visit munKNEE.com and register to receive our free Market Intelligence Report newsletter (sample more