E

The Plant-Based Food Stocks Index Has Increased 37% YTD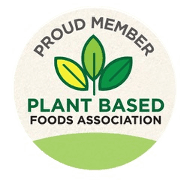 The new Pure-Play Plant-Based Food Stocks Index* tracks the 8 stocks in the fledgling plant-based fake meat, dairy, eggs, and seafood sector and said index is up 36.8% YTD.
Below are links to recent articles on each company followed by their stock performances for the first 3 weeks of January and the latest news on every company.
Every company name has been hyperlinked to a previous article on the company and every company trading symbol has been hyperlinked to provide stock charts, in-depth financial data, and links to other articles on the company to enable the reader to do their due diligence before making a decision to invest in this sector. All currency amounts are in U.S. dollars unless noted otherwise.
Constituent Introductions and Stock Performance Comparisons
The Index is divided into two categories – those five (5) trading for less than US$10/share and those two (3) trading at much higher prices – to provide more meaningful comparisons and conclusions as to the performance of the Index.
Visit munKNEE.com and register to receive our free Market Intelligence Report newsletter (sample more