The Luke Combs, "Lovin' On You" Stock Market (And Sentiment Results)
(Click on image to enlarge)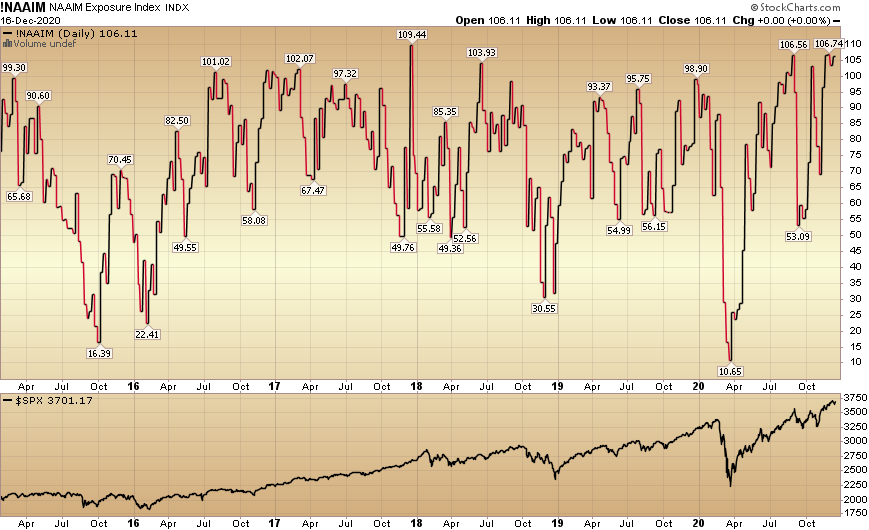 Our message for this week
Our view has stayed consistent:
"While the (short-term) "easy money" has been made in the general indices (since the March lows), I think the easy money is just getting started in "left for dead" sectors/stocks.I believe Banks, Defense Stocks, and pockets of Energy will be as good – if not "orders of magnitude" better (in coming quarters) – than buying the general market in late March."
While many worry that institutional managers – and retail investors alike – are, "in love and lovin' on you (stock market)," it just may be the case that we'll get the anticipated correction when everyone has forgotten about the "euphoria" narrative.
While everyone's looking for NOW, I think the odds favor a Q1 pullback – after most managers have given up on a correction and followed the chase. Only when everyone's in can they open the trap door…
That said, if you take a few steps back (like we covered last week), it may be too cute to try to play it – considering we have just started a new business cycle. There were fierce corrections in 2010 and 2011 after the huge move off the March 2009 lows.
It did not pay to play the short term moves in 2010 and 2011 – as you may very well have missed out on a decade long run. That long cycle ended with the 2019 yield curve inversion, and the 2020 ~35% correction plus 1H recession (2 quarters of negative GDP growth). The recession ended with positive GDP growth in Q3 2020 (33.1% annualized) and began the new business cycle.
We'll be using any weakness that potentially comes our way in Q1 to add more value/cyclical names to hold for the next 3-5 years…
Disclaimer: Not investment advice. For educational purposes only: Learn more at HedgeFundTips.com.