The Luke Combs, "Lovin' On You" Stock Market (And Sentiment Results)
Optimism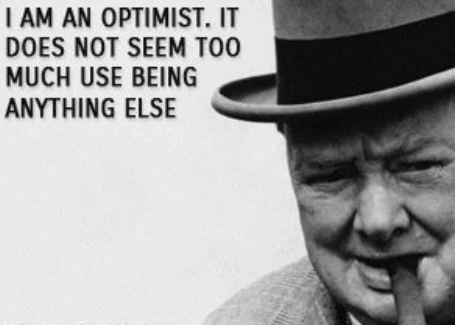 Winston Churchill
(Click on image to enlarge)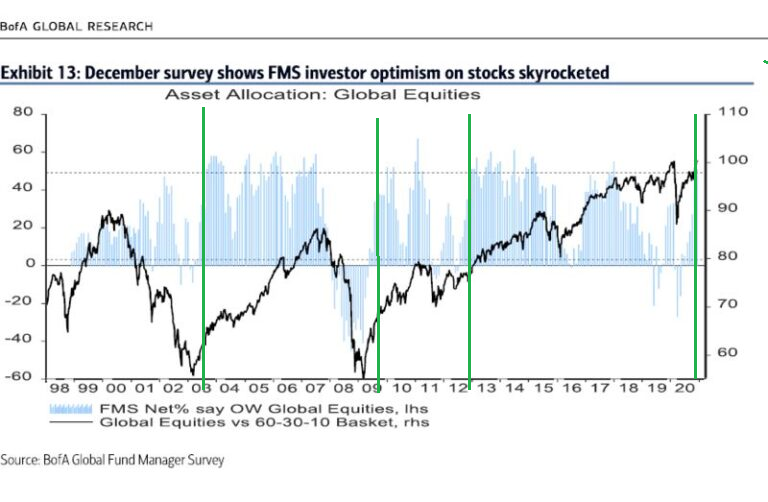 Another finding from this month's BofA survey was that investor optimism skyrocketed to levels not seen in almost a decade. However, when you look closely to the last three times (green vertical lines I added) that optimism (Fund Managers Over-Weight Equities) jumped above the top horizontal dotted line after being below the bottom dotted horizontal line (2012, 2009, 2003) it was a great time to be buying equities (even after the big initial move).
What's Bad is Good?
Last week we went through a number of factors that people were pointing to in order to justify why we are due for an immediate crash. We pointed out that if you take a few steps back and take a longer view, many of the "negatives" where actually BULLISH in the intermediate term.
This week, there are a couple more:
Sarah Ponczek from Bloomberg posts great charts/tables. You can follow her on Twitter.
So while the short-term "90% of stocks above 200 DMA" looks overbought, the last time it got this "overbought" was 2009. Would you want to be a buyer or seller in 2009?
Now onto the shorter term view for the General Market:
In this week's AAII Sentiment Survey result, Bullish Percent (Video Explanation) dropped to 43.43% from 48.06% last week. Bearish Percent flat-lined to 26.29% from 26.86% last week. We are still at an extreme in sentiment for retail investors.
Just like last week – while this is still an extreme in short-term sentiment and should be heeded in the short-term – it is important to note in the chart below, that while similar levels presaged a short term top in early 2018, they occurred near the beginning of a longer term uptrend at the end of 2016-2017 (right after the last Presidential election).
We noted the similarities between the pre-election stock-market in 2016 versus 2020 in our October 29, 2020 note. It has played out exactly according to script ever since, which is why I am inclined to give this extreme level in sentiment the same "benefit of the doubt" as late 2016. Just like then, most managers were off-sides and flat-footed going into the election and had to panic into the market to play "catch up" before year-end.
(Click on image to enlarge)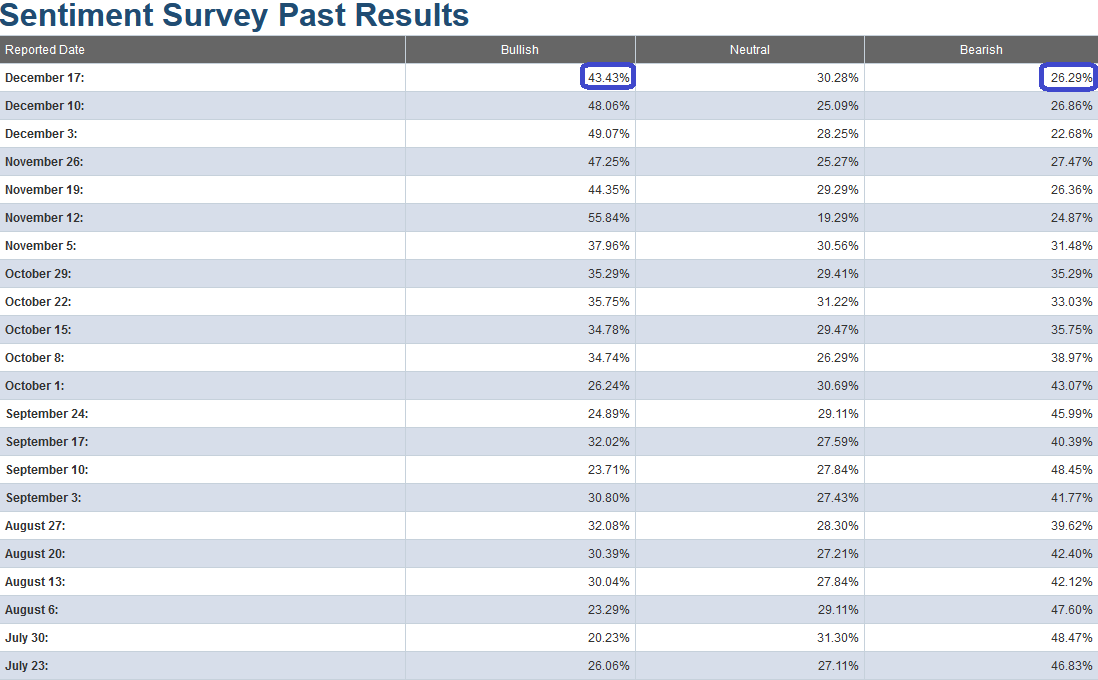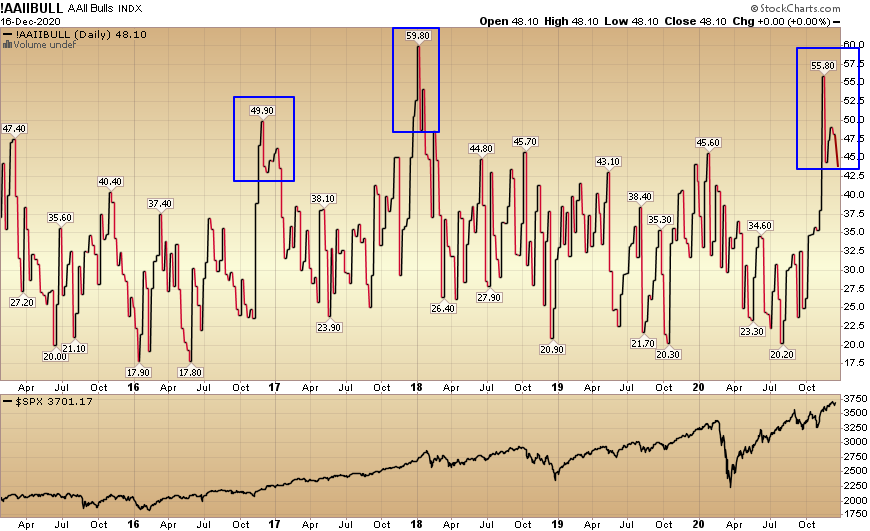 The CNN "Fear and Greed" index dropped from 80 last week to 69 this week. You can learn how this indicator is calculated and how it works here: (Video Explanation)
(Click on image to enlarge)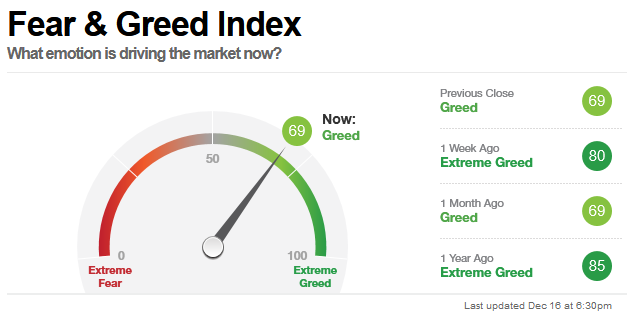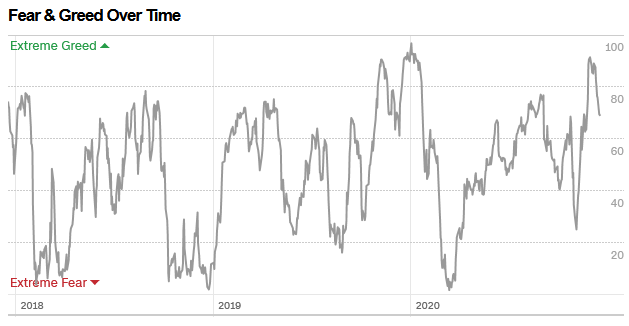 And finally, this week the NAAIM (National Association of Active Investment Managers Index) (Video Explanation) flat-lined at 106.11% this week from 106.74% equity exposure last week. As we said before the election, managers would have to chase into year-end – and they are now doing just that. As you can see over the past five years, this level of extreme warrants caution but is not always indicative of a top.
Disclaimer: Not investment advice. For educational purposes only: Learn more at HedgeFundTips.com.