The Highest-Yielding Stocks With Insider Buying
There are lots of reasons company insiders sell their own companies' stock. They may need to diversify or pay for a new mansion in the Hamptons, or they may know that earnings are going to be lousy in a few months.
But there is only one reason they buy: to make money.
And that is especially true of insiders at companies that pay dividends.
For a highly paid executive, dividend income is taxed at a significantly lower rate than ordinary income.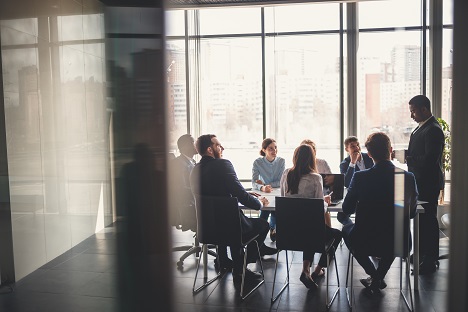 So buying more shares of their own company's stock not only sends a message to investors that they are confident in the company but also generates more income for the executive with less of a tax burden.
So I took a look at the highest-yielding companies with more insider buying than selling.
Icahn Enterprises (Nasdaq: IEP) is a master limited partnership that invests in a variety of companies. Some of its investments include Herbalife (NYSE: HLF) and Caesars Entertainment (Nasdaq: CZR).
The company pays a quarterly distribution of $2 per share, which is 12.2% on an annual basis.
In December, there were two big purchases of stock from insiders. Director Alvin Krongard bought 36,000 shares, and the man himself, Carl Icahn, purchased another 8.3 million shares, which will provide him with an additional $66 million a year in income.
BlackRock TCP Capital Corp. (Nasdaq: TCPC) is a business development company that lends money to midsized and small businesses.
It currently pays a $0.30 per share quarterly dividend, which comes out to a 9.3% annual yield.
In the past three months, there have been no insider sales, but two insiders have added a total of 23,200 shares. This includes CEO Howard Levkowitz, who bought 20,000 shares. That increases his stake to 186,318 shares.
Owl Rock Capital (NYSE: ORCC), which has a similar business model to BlackRock TCP Capital's, sports a generous 8.8% yield. In November, Director Alexis Maged bought 15,000 shares for $200,000.
Disclaimer: Nothing published by Wealthy Retirement should be considered personalized investment advice. Although our employees may answer your general customer service questions, they are not ...
more