The Best High-Yield Dividend Stock Pays 10% Now
High-yield dividend stocks offer investors refuge in volatile markets like this one. Stocks are near record highs, while inflation fears and a sputtering economy threaten to wipe out these gains.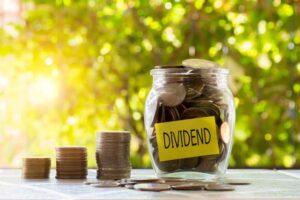 Adding a dividend-paying stock to your portfolio can help minimize the risk. The trouble is, they're harder than ever to find.
When you look at a list of blue-chip, high-yield stocks like Caterpillar Inc. (NYSE: CAT), Altria Group Inc. (NYSE: MO), and Phillip Morris International Inc. (NYSE: PM), you see that most of them have appreciated somewhat dramatically since the first of the year. The higher the share price, the worse the dividend yield.
Even the big oil companies that many had dismissed as dinosaurs have made significant moves higher in the first quarter of 2020. Exxon Mobil Corp. (NYSE: XOM) is up over 36% on the year.
Income hunters have pushed shares of REITs higher almost daily since the March lows in the stock market. There are very few high-quality REITs that yield 6% or more right now.
For the first time in several years, we see fixed-income and preferred stock closed-end funds trade at a premium to the value of the stocks and bonds they own.
Where does that leave investors who want income stocks right now?
It could mean frustrating searches through lists of dividend aristocrats with below-average yields.
It could also mean coming to Money Morning, where we've done in-depth research to find dividend stocks paying healthy yields.
And the strategy we've uncovered is the perfect solution for any income-seeking investor…
The Best Dividend Stock to Buy
If we look deep enough, we can find those opportunities that other investors simply don't understand.
Most people understand the idea of the Dividend and Income Fund Inc. (OTCMKTS: DNIF).
This is a closed-end fund that owns a portfolio of stocks and bonds and looks to pay out steady income to its investors. The fund has a managed distribution plan that pays out a fixed amount every quarter to its investors.
Disclaimer: © 2021 MoneyShow.com, LLC. All Rights Reserved.