The 2 Best SPACs To Buy Now
SPACs aren't just the new way to IPO; they've helped investors make 400% gains in this past year alone.
But to get windfalls like these, your need to know which SPACs to buy before they announce deals with their acquisition targets.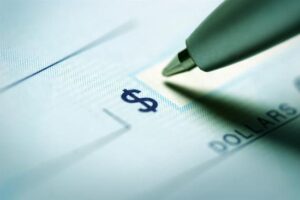 So today, I'm going to show you exactly how to do that today with our two best SPACs to buy. They're led by two legendary investors with track records of success in taking private companies public via a SPAC acquisition.
But first, let's make sure you understand what a SPAC is before we get into specific stock picks…
SPACs are blank check companies that raise money to buy a company, usually in a specified industry or sector. They have a limited timetable to find an acquisition candidate, usually two years. If they don't get a deal done in that time frame, they have to give investors their money back.
Once the IPO is completed, most of the money raised goes into a trust fund that is invested in short-term U.S. Treasury bills.
Once they find a target company to buy and announce a deal, shareholders of the SPAC have a choice. They can keep their shares and become owners of the new company, or they can redeem these shares and get their money back if they do not like the deal for some reason.
We can make a lot of money with the best SPACs to buy now. We have already seen some deals double or more once a deal was announced this year…
Draft Kings Inc. (NASDAQ: DKNG) has soared by five times the IPO price of $10.
And Virgin Galactic Holdings Inc. (NYSE: SPCE) has given its investors a return of 2.5 times the IPO price so far.
In total, there have been more than 200 SPAC IPOs done this year that could lead to as much as $300 billion in M&A activity over the next few years.
And this trend is probably not going to end anytime soon…
David Weisburd, the Venture Capital Advisor here at Money Morning, recently pointed out the trend toward SPACs replacing IPOs is growing stronger.
Disclaimer: Any performance results described herein are not based on actual trading of securities but are instead based on a hypothetical trading account which entered and exited the suggested ...
more