Tesla Stock Still Has Significant Downside, Says GLJ Research's Gordon Johnson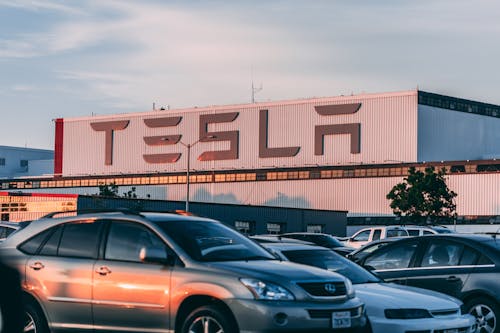 Gordon Johnson, CEO of GLJ Research, reconfirmed his bearish outlook on Tesla Inc (TSLA) Monday on CNBC's "Squawk Box." The bull thesis for Tesla is falling apart, Johnson said.
Tesla is supposed to be a growth stock, but in the first quarter the company's revenues were down, he said.
Tesla's full-self-driving technology is ranked last by almost every independent assessor, Johnson said, adding that recent consumer reports have "completely eviscerated the safety of Tesla's full-self-drive."
Johnson On Tesla's Valuation
Johnson told CNBC that Tesla is trading at over 1,000 times earnings versus a 12 times earnings average for the rest of the auto industry.
There's significant downside for Tesla's stock from current levels, he said.
Tesla is worth about $67 per share, Johnson said, adding that by the end of 2022 he expects the stock to be trading around his $67 per share target price.
Johnson On Tesla's Competition
Johnson mentioned increasing competition for Tesla, citing the recent release of the F-150 Lightning from Ford Motor Co (F).
Ford's Lightning pickup truck has a battery with about 170 kilowatt-hours versus the Tesla Model 3 in the same price range, which has a battery with only 61 kilowatt-hours, he said, adding that Ford appears to have a battery technology advantage.
Related Link: Ford's F-150 Lightning Launch: Morgan Stanley's Key Takeaways
TSLA Price Action
Tesla traded as high as $900.40 and as low as $157 over a 52-week period.
At last check Monday, the stock was up 5.29% at $611.61.
© 2021 Benzinga.com. Benzinga does not provide investment advice. All rights reserved.