Tesla: S&P 500 Forcing Big Money Bears To Start Buying, So Much Fun
You know we've been bulls for a while in Tesla (Nasdaq:TSLA). The inclusion announcement into the S&P 500 wasn't a shocker, but now that it's finally here there's some math to understand how big this Tesla stock buying spree is and how long it can last. I think the buying spree has a chance to last until... (drum roll) mid-January.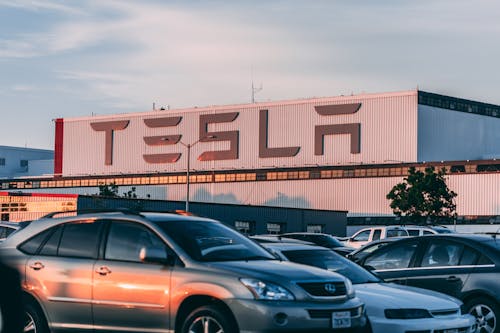 Image Source: Pexels
Big Money Bears Have To Start Buying. This Can Drive The Stock For A While
First I'll explain my thinking and then I'll show you some math. If you run a fund that's trying to raise assets you want your fund to perform well against its peers and its comparative benchmark index that it pits itself against.
Because the S&P 500 is the biggest index around there's an enormous amount of funds that benchmark their performance against the S&P 500. Those funds need to be aware of what makes up their comparison benchmark index if they hope to outperform it. They are pros. They have to know their competition.
Much of the numbers thrown around about how much Tesla stock needs to get bought for the S&P 500 inclusion focuses on the passive fund buying. I'll get into that further on, but the bigger potential, I believe, is the "active managers" that are way underexposed.
Those active managers who don't decide based on a predetermined index but rather their own research finally have a hard decision about entering Tesla stock. Now it matters more to them because their competition (their benchmarked index they compare themselves against to would-be investors) is going to now have Tesla. The S&P is revving up with a hot performer now.
That Big Money bear avoided owning Tesla until now. But the fund's performance competitor is going to be invested in Tesla they have to decide more seriously if they have to align with their benchmark.
Said another way: If a Big-Money-Tesla-bear decides to stay out of Tesla in essence they are shorting Tesla vs. the performance of their benchmark. The benchmark index owns it and will go up with Tesla's help and the Big-Money-Tesla-bear manager would feel it's better that their fund doesn't hold it, so in essence is hoping Tesla stock underperforms vs. the other components of the index. But we all know that hasn't happened.
We've seen what happens to Tesla shorts. The get smoked. Sorry Tesla bears. Thankfully I've never been one. If anything we've just been putting out Street leading price targets on Tesla based on sound EPS X PE = target logic and our price targets keep getting hit, higher and higher.
But for Big-Money-Tesla-Bears it's decision time. Time to pony up even if it hurts or risk underperforming versus your key index. (I hope they're reading.)
And that's the bigger potential buying pie to come, bigger than passive funds.
How many Big-Money-Tesla-Bears are there?
I'm about to help you quantify it. It's, uh, huge.
And after we quantify it we can make a guestimate how long it's going to take them all to have to buy the stock they hate, just to keep pace with "their index."
Goldman surveyed their customers. This is going to be fun.
Goldman surveyed their customers to find out that out of 189 customers they tracked 157 of them had no Tesla position whatsoever.
83% of their surveyed customers had no position. I'm going to take a guess and say the other 17% may just as easily be underexposed. But that doesn't matter.
That Goldman survey sample measured a total of $500B in assets. The total amount of assets that use the S&P 500 as their benchmark according to the same article totals $6.7 trillion. That amount is larger than the amount of passive funds that automatically plan to match the S&P 500's Tesla weighting without much thought.
Disclosure: I/we have no positions in any stocks mentioned, and no plans to initiate any positions within the next 72 hours.
Disclaimer: All investments have many risks and can lose ...
more