Tesla Is The Most Shorted US Stock Again! What's Next For It?
While Tesla's stock price surges to new all-time high price levels, there are those who are positioning themselves for the stock to crash and burn. Data from financial-analytics firm S3 Partners shows that Tesla has become the most shorted stock in the United States, once again. This is now creating some very interesting and unique trading opportunities as this article highlights.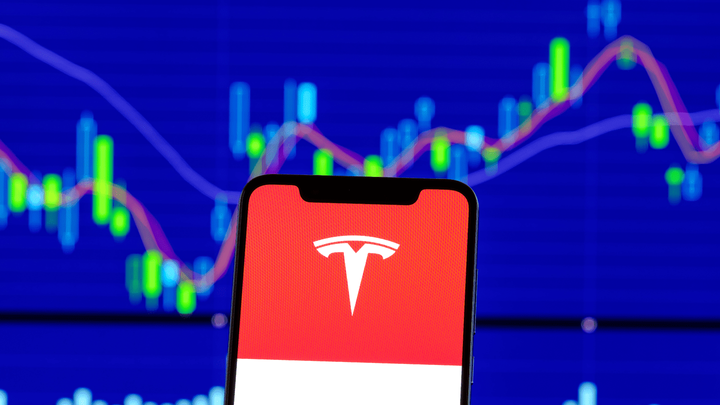 Tesla's $15 billion short interest: Should we pay attention?
According to data from financial analytics firm S3 Partners, Tesla's short interest - the amount of shares that are being borrowed to bet against it - ballooned to nearly $15 billion on 14 January 2020. This makes Tesla shares the most shorted stock in the United States - and not for the first time.
While some investors believe in Elon Musk's vision, short-sellers like Jim Chanos believe it is a worthless enterprise. And while short sellers continue to build positions they are losing money in the droves as Tesla's shares have rocketed nearly 25% higher in 2020 alone and nearly 70% higher from the beginning of December 2019 to 14 January 2020.
Tesla surprised investors with positive vehicle delivery numbers in 2019, something they have struggled with in the past. There's also a lot of optimism regarding the company's Gigafactory in Shanghai which is set to tap into the largest electric vehicle market, China.
However, while well-known and active short-seller Jim Chanos believes Tesla is an amazing vehicle, he also believes the rest of the world is catching up. Other automakers like Volkswagen have been slower coming into the electric vehicle market but market competition is now heating up. Has Tesla got what it takes to survive? Let's have a look at its share price.
How to trade Tesla shares
With Admiral Markets you can speculate on Tesla's share price by using CFDs (Contracts for Difference). This means you can go long and short and potentially profit from rising and falling markets - without ever owning the underlying asset. That could prove to be useful when trading a volatile company like Tesla.
Disclaimer: The given data provides additional information regarding all analysis, estimates, prognosis, forecasts or other similar assessments or information (hereinafter "Analysis") ...
more