Target To Post Q3 Earnings: Comps To Play A Key Role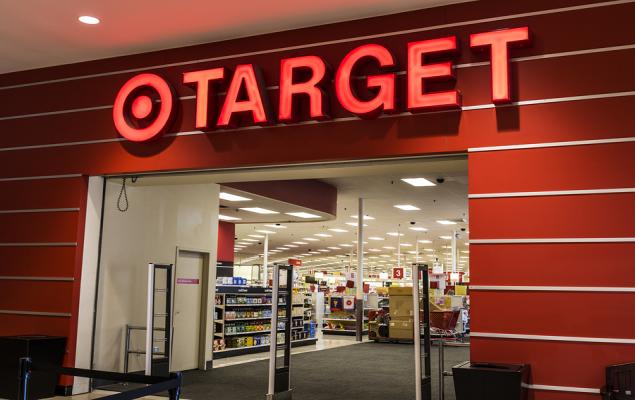 Image: Bigstock
Target Corporation (TGT - Free Report), which is slated to report third-quarter fiscal 2019 results on Nov 20, has been gaining from its comparable sales (comps). In the last earnings call, management guided a comps increase of 3.4% for third-quarter fiscal 2019. Comps have been benefiting from Target's solid efforts to enhance both store and digital channel sales. Markedly, comparable digital channel sales surged 34% in the second quarter and added 1.8 percentage points to overall comps.
Notably, Target has been deploying resources to enhance omnichannel capacities, introduce new brands, remodel or refurbish stores, and expand same-day delivery options. Further, the company has been focused on enriching merchandise assortments with special emphasis on Style, Baby, Kids, and Wellness categories that are performing well. Moreover, management has been concentrating on key departments, such as Apparel, Beauty, Electronics, and Food and Beverage.
Apart from this, Target's online grocery initiatives have been yielding results. In connection with this, the company's partnership with Instacart, buyouts of Shipt and Grand Junction, and roll out of Target Restock program bode well. Clearly, the company has been aggressively adopting strategies to enhance the shopping experience through miscellaneous channels. These efforts have been driving the comps. The Zacks Consensus Estimate for third-quarter comps growth is pegged at 3.6%
Other Trends
Target has been undertaking rationalization of the supply chain with technology and process improvements. Notably, the Zacks Rank #2 (Buy) company's digitization initiative has been paying off well. It projected adjusted earnings between $1.04 and $1.24 per share for the third quarter compared with $1.09 reported in the year-ago period. However, Target projected flat to a slight increase in third-quarter operating margin. The company expected gross margin expansion to be offset by SG&A pressure. Management also highlighted the absence of supply chain and inventory-related pressure this year.
Disclosure: Zacks.com contains statements and statistics that have been obtained from sources believed to be reliable but are not guaranteed as to accuracy or completeness. References to any specific ...
more