Take Advantage Of 'Hidden Traps' On Friday
Gold Futures (GC):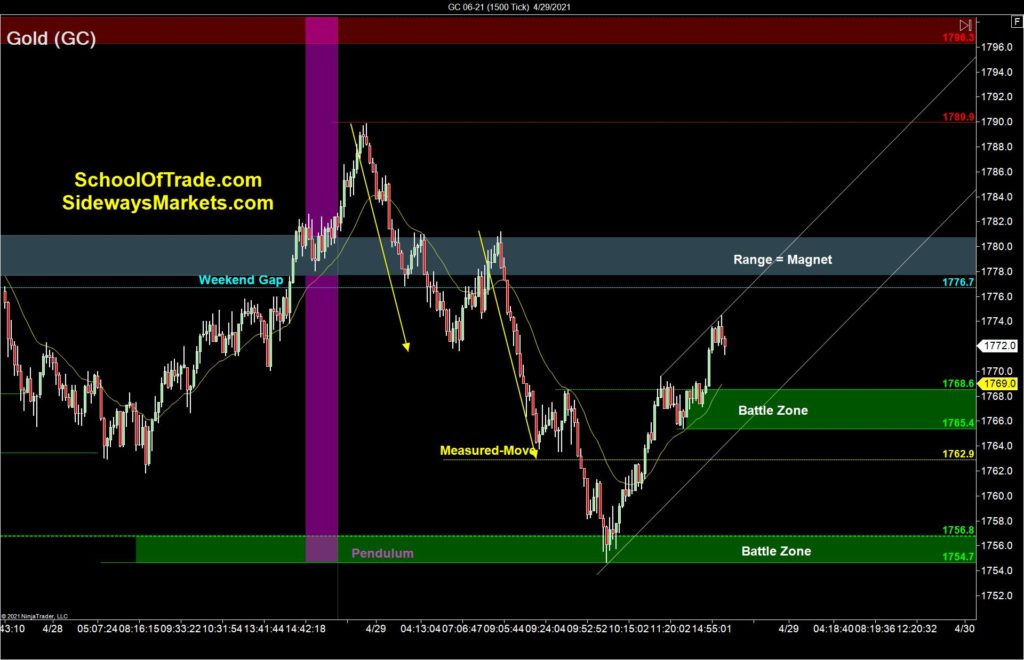 Gold Keys to Success:
Bears took control early in the session with a strong measured-move going lower, but they couldn't hold control into the close, giving buyers the momentum with a 123-Reversal off the moving-average.
Buyers would love to ride this reversal back into the weekly range (magnet) in the middle of the chart.
Sellers do have a lot of momentum on that recent move lower, but they'll need the buyers to try and fail a few times before they can get short going back to the lows.
Best Trades for Tomorrow:
[UP] – 2-try trap to buy
[DOWN] – trap into seller failure to buy (or) nested failure to buy
[SIDEWAYS] – wait for the range to develop, then buy below it using failures.
Disclaimer: Join our Free Trading Course. Joseph James, SchoolOfTrade.com and United Business Servicing, Inc. are not registered investment or ...
more