E

Synta Pharmaceuticals Drops Phase 3 Lung Cancer Trial
Shares of Synta Pharmaceuticals (SNTA) tumbled 63% yesterday after the compnay stated, it has completely dropping its phase 3 lung cancer trial. The company was testing its drug known as ganetespib in combination with docetaxel for second-line treatment of advanced patients with non-small cell lung cancer -- NSCLC. The phase 3 trial known as GALAXY-2 was testing ganetespib in combination with docetaxel against docetaxel alone.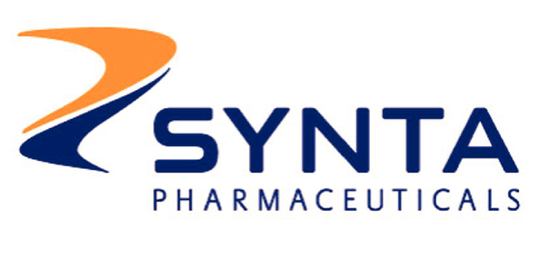 There was a decision by the Independent Data Monitoring Committee -- IDMC -- who concluded that the combo therapy would not produce significant results against docetaxel. Even if the trial continued to completion ganetespib combo would not meet the primary endpoint of the study -- Overall Survival.
The only positive news that came out of the study were that ganetespib was safe and well tolerated for patients, with no adverse effects. Unfortunately the efficacy against second-line treatment of advanced lung cancer is a failure. Synta will now evaluate the future of the ganetespib drug, possibly against other target indications. In addition the company may advance its HDC platform to attempt to restore shareholder value. The only problem is that the HDC platform is still in pre-clinical development which means it could be a few years before it is advanced to phase 1 trials.