Stopping On The Stairs, Or?
Now let's take a look at what our Early Warning indicator board tells us about the near-term outlook...
The State of the "Early Warning" Indicators
A quick glance at the Early Warning board says it all. The lack of any green on the board means the table has been set nicely for the bears and as a result, the indices have started to slip this week. But just because the table is set doesn't mean there is going to be a feast. My guess is the dip buyers - many of which may have a case of performance anxiety - will become active before the bears can inflict too much damage.
(Click on image to enlarge)
* Source: Ned Davis Research (NDR) as of the date of publication. Historical returns are hypothetical average annual performances calculated by NDR.
Stochastic Review
To be sure, playing the mean reversion game can be tricky. For example, take a look at the chart below. It appears that the stochastic indicator has broken down this week, which for many traders, is a sell signal. If we go back in time, the last time the stochastic broke below the upper bound, the moving average, and to a lower-low, stocks moved down a bit - much like the "one step back" idea discussed above. However, the time before that in late July, the stochastic break resulted in more of a pause on the stairs.
So, for me, a stochastic signal isn't necessarily a reason to take action. No, I view these events as more of a yellow flag or an indication that it's time to pause buying and wait for signs that the next leg up is about to begin.
S&P 500 - Daily
(Click on image to enlarge)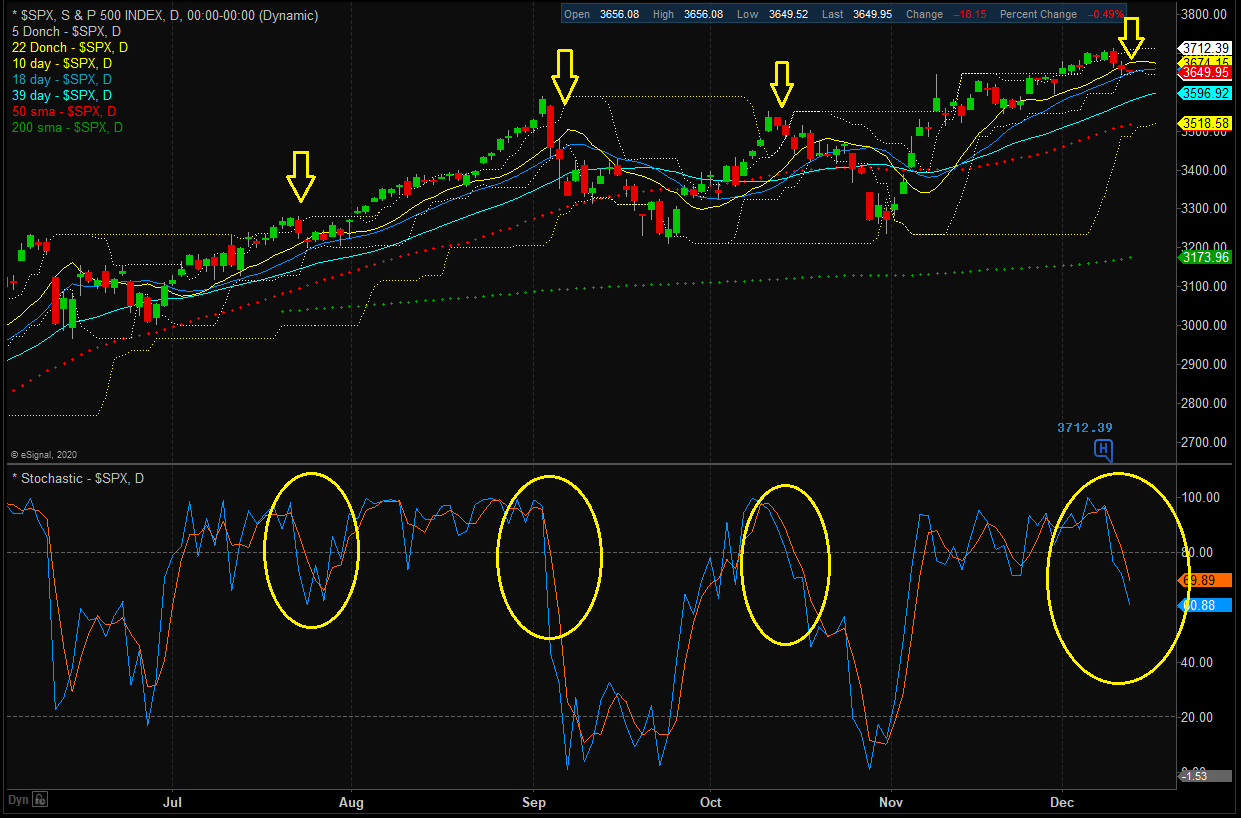 The opinions and forecasts expressed herein are those of Mr. David Moenning and may not actually come to pass. Mr. Moenning's opinions and viewpoints regarding the future of the markets should ...
more