Stimulus Pushes Wall Street To A Record High: 5 Top Picks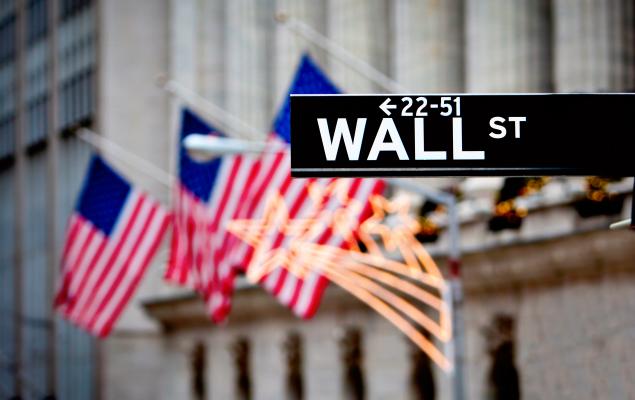 Image: Bigstock
Wall Street's bull run has accelerated in April on the Biden administration's $1.9 trillion fiscal stimulus that was injected in February. Moreover, the nationwide deployment of COVID-19 vaccines on a priority basis and a faster-than-expected reopening of the economy have strengthened the recovery process.
On Apr 15, a series of strong economic data have elevated the Dow and the S&P 500 to record-high levels. The blue-chip index closed at 34,035.99, its first closing above the technical barrier of 34,000. In intraday trading, the 30-stock index posted a fresh all-time high of 34,068.73.
The benchmark S&P 500 recorded a new closing high of 4,170.42. In the intraday session, the broad-market index registered a fresh all-time high of 4,173.49. Meanwhile, the Nasdaq Composite closed at 14,038.76, it is first closing above 14,000 since Feb 16.
Strong Economic Data
Retail sales in March jumped 9.8%, marking the biggest monthly gain since May 2020 in contrast with a revised decline of 2.7% in February. The consensus estimate was 5.9%.
The core (excluding auto sales) climbed 8.4% compared with a revised decline of 2.5% in February and handily beating the consensus estimate of 5.1%. This impressive performance was the result of a $1,400 paycheck for consumers as part of the Biden administration's coronavirus-aid package.
New jobless claims dropped noticeably to 576,000 for the week ended Apr 10 from the upwardly revised 769,000 in the previous week. The consensus estimate was 702,000.
In March, the economy added 916,000 jobs and unemployment declined to 6%. Higher spending by consumers augmented business activities. Moreover, continuing government support to small businesses has resulted in more job creations.
Industrial production rose 1.4% in March compared with a revised decline of 2.6% in February. Capacity utilization increased to 74.4% in March against the downwardly revised 73.4% in February.
Disclaimer: Neither Zacks Investment Research, Inc. nor its Information Providers can guarantee the accuracy, completeness, timeliness, or correct sequencing of any of the Information on the Web ...
more