Step Aside FAAMGs: Goldman Presents The "Future Five" Stocks That Will Define The Decade
(Click on image to enlarge)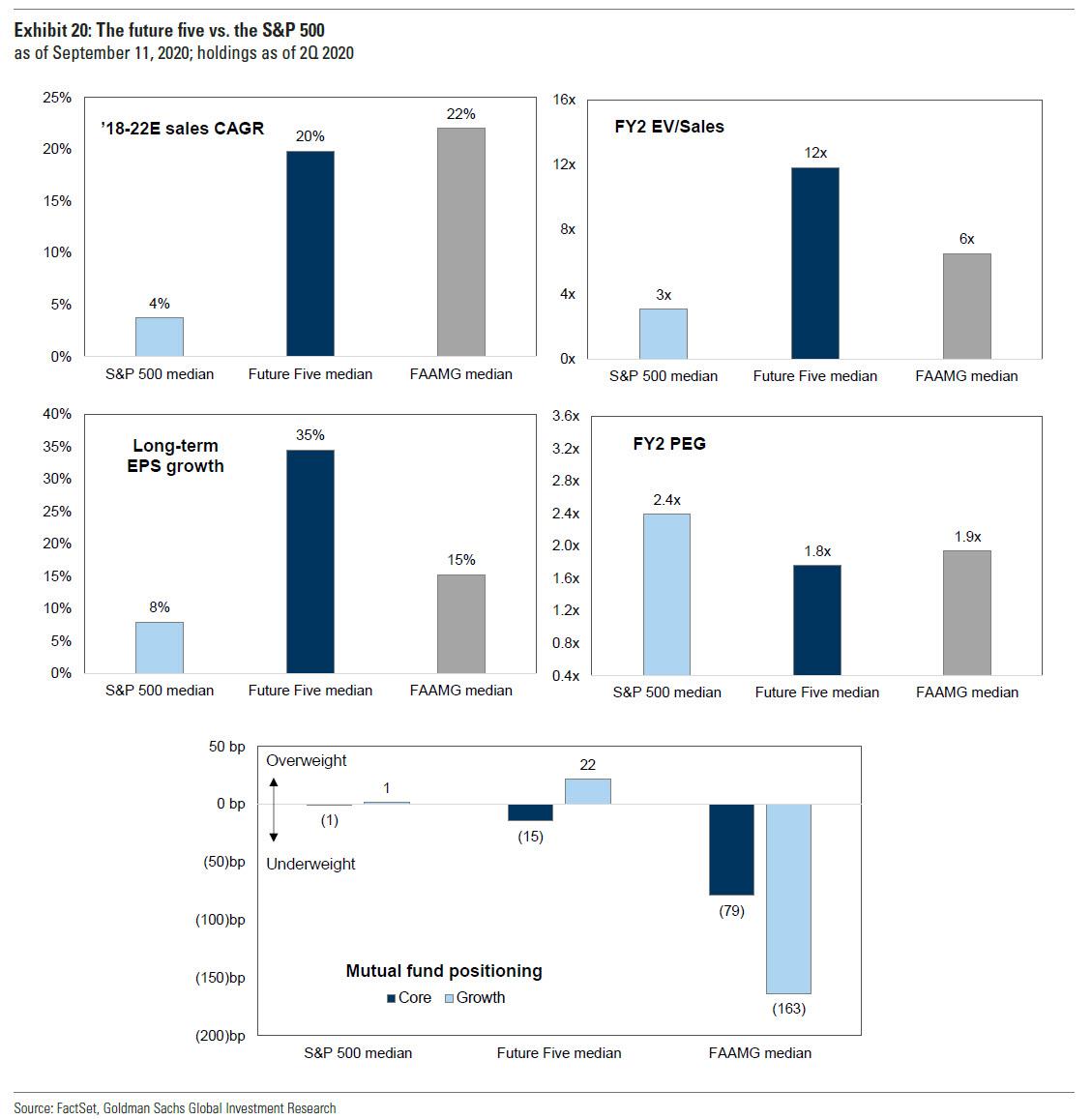 It appears that the market already had a sense that these "future five" would emerges as competitors to the FAAMGs, and an equal-weighted basket of the future five has returned 38% YTD compared with a 39% return for FAAMG. The future five have also had a 0.91 correlation with FAAMG YTD, meaning managers may view these stocks as a similar alternative to FAAMG ownership in the event that FAAMG's large index weights and portfolio construction limitations have hindered their ability to own these stocks.
(Click on image to enlarge)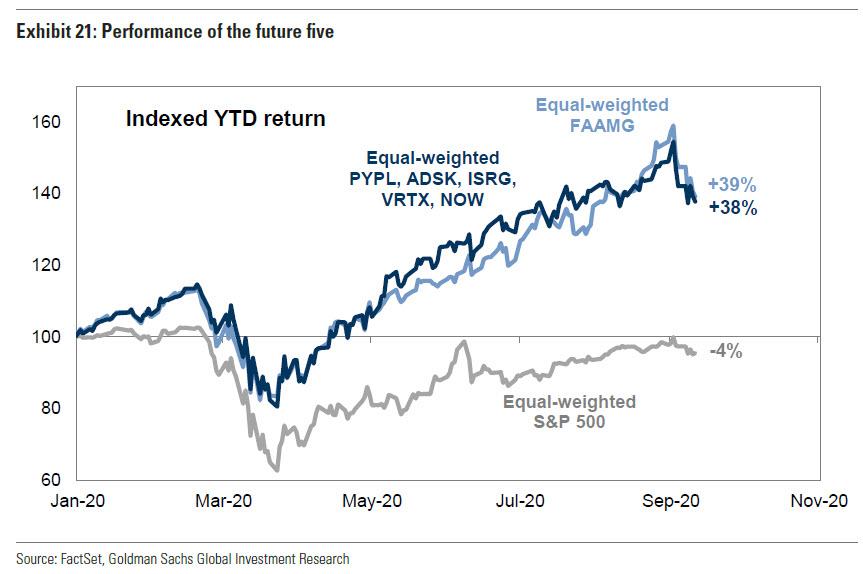 So now you know what Goldman is pitching to its clients as the next FAAMG basket. What is unclear is whether Goldman's prop traders are already selling their accumulated holdings in this basket to clients, or if it is buying alongside them. Keeping an eye on the return of FAAMGs vs the "Future Five" will be an interesting exercise for the near future.
That said, keep in mind that this alternative basket is will work only so long as the deflationary conditions that boosted the original FAAMGs to all-time highs persist. If and when higher rates emerge, a process which according to the latest BofA fund manager survey will be catalyzed by a vaccine for COVID, inflation, or even higher debt levels...
(Click on image to enlarge)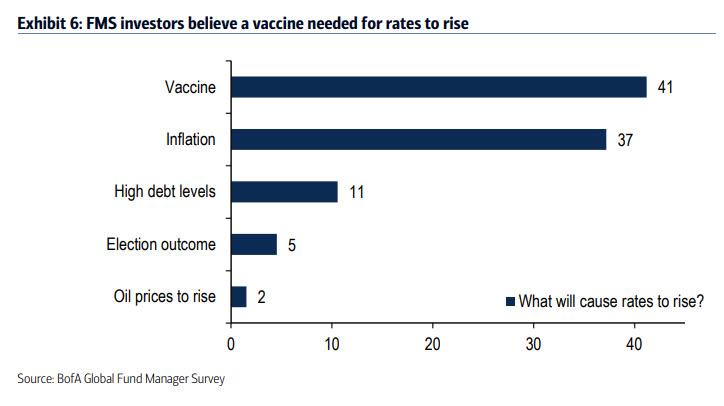 ... the massively overbought tech sector will suffer and both "current" and "future" five baskets will tumble.
In fact, one can argue that in a world where taking the opposite side of hedge funds and high net worth clients has been the most successful strategy in the past decade, shorting these "future five" may be the best hedge to a second tech crash, which many are warning is inevitable.
Disclosure: Copyright ©2009-2019 ZeroHedge.com/ABC Media, LTD; All Rights Reserved. Zero Hedge is intended for Mature Audiences. Familiarize yourself with our legal and use policies every ...
more