Square Stock Forecast For 2025: 200% Or More Gains
The Square Inc. (NYSE: SQ) IPO was a mere $9 in 2016. Investors who bought shares at that price significantly outperformed the market, as they currently trade at $266 per share - an increase of more than 1,900%. That's astounding growth. And right now, the Square stock forecast looks promising.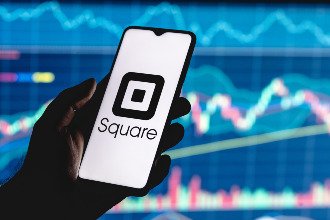 Thanks to a recent acquisition, Square stock is entering another period of massive growth.
Square, the fintech company that offers a commerce ecosystem to help sellers start, run, and grow their businesses, has absorbed a company called "Afterpay." And once you know what this company does, you won't be surprised to see Square stock double by 2025.
Here's why...
Square Stock Growth with Afterpay
Square's buy-now-pay-later (BNPL) capabilities are getting a boost. And in a global market that is expected to reach $20.40 billion by 2028, that's huge.
The fintech company spent $29 billion buying Afterpay.
BNPL apps - Affirm, Klarna, and Afterpay - allow customers to purchase from their favorite online retailers and pay in interest-free weekly or monthly installments. Over the past couple of years, over one-third of U.S. consumers have used BNPL services.
Afterpay's model lets customers break up purchases into four separate, interest-free payments and then collects a small percentage of each sale from the retailer as payment. And since Afterpay's system often results in more sales and larger purchases, retailers are more willing to pay that small fee.
That's what made Afterpay one of the leaders in the BNPL space.
Not long after the company went public in 2016, Afterpay saw massive growth. Shares initially traded for $2.70 before climbing to $132 in five years as it surged in popularity - 4,425.42% growth, in fact.
Now, Afterpay serves more than 16 million customers and nearly 100,000 merchants around the world - used by companies like Amazon and Dell that have a huge number of consumers.
Disclaimer: Any performance results described herein are not based on actual trading of securities but are instead based on a hypothetical trading account which entered and exited the suggested ...
more