Spinning There Wheels And Going Somewhere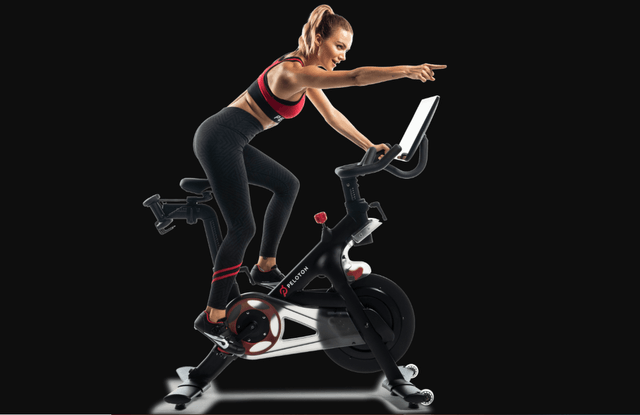 Peloton instructor Leanne Hainsby (image via Peloton).
Peloton Versus Boeing
Like Boeing (BA), the subject of our post last Friday, Peloton (PTON) was one of our top names last September and is one of our top names again now. Unlike BA, though, PTON is way off its recent high.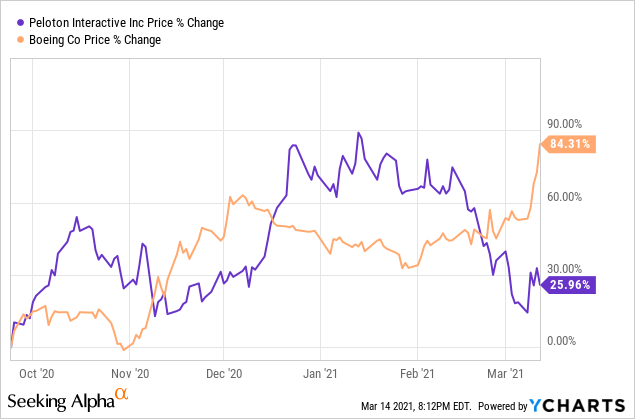 Another difference between the two is that social data analysis supports our current bullishness on Peloton.
Social Data Is Still Bullish On Peloton Too
Our friends at LikeFolio look at social media mentions of sentiment and purchase intent regarding consumer brands. They use that to forecast sales for companies behind the brands. LikeFolio's most recent email alert on Peloton, screen captured below, suggested Wall Street may be underestimating the company's post-COVID prospects.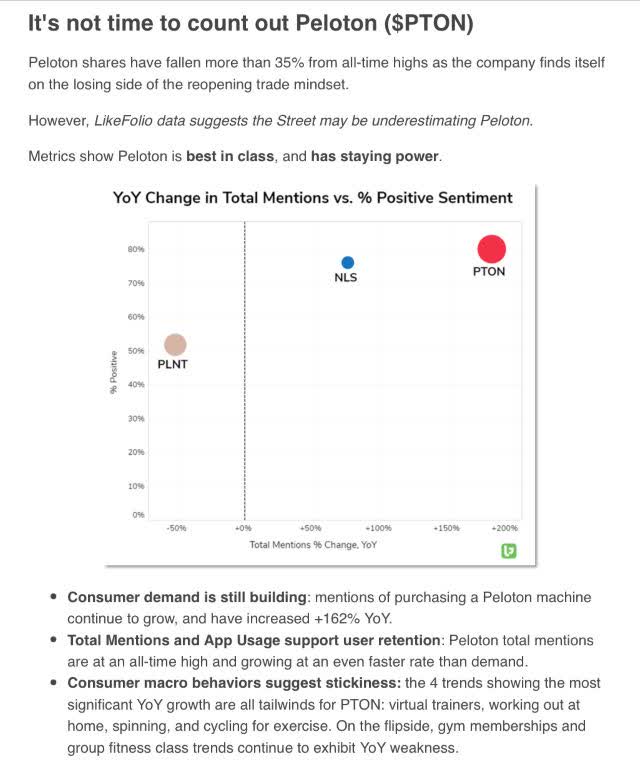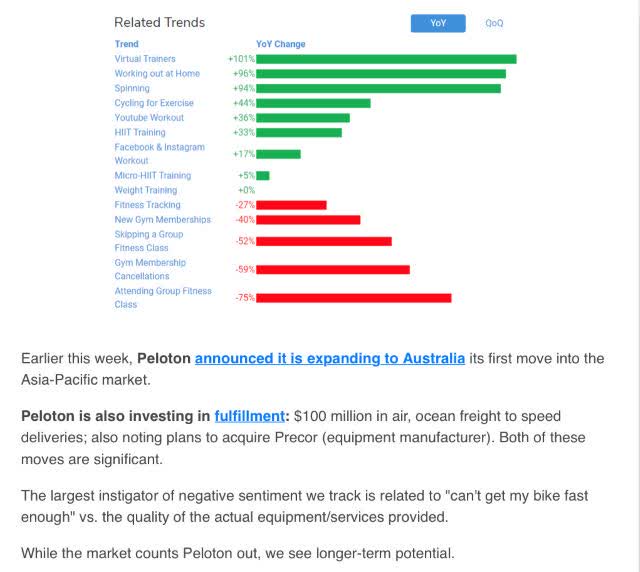 What If You Bought Peloton Near Its Peak?
When Peloton shares were above $160, we suggested longs lock in some gains by hedging. Since then, the shares have dropped 31%.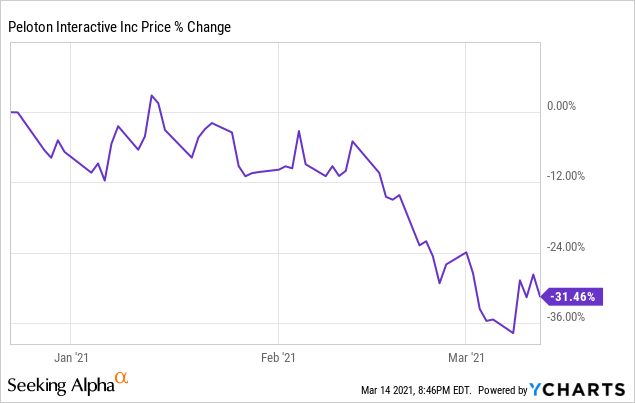 Let's look back at the hedges we presented then, and see how they've ameliorated the drop so far.
The December Optimal Put Hedge
On December 22nd, this was the optimal put option contract to hedge 200 shares of Peloton against a >25% drop by mid-June.

Screen capture via the Portfolio Armor.
Note that the cost of the put protection was fairly high: $4,770 or 14.79% of position value (the app calculated it conservatively, using the ask price of the puts).
Let's look at how that hedge has reacted to the 31% drop.
How The Optimal Put Hedge Has Reacted
Here's an updated quote on those puts as of Friday's close (via CBOE):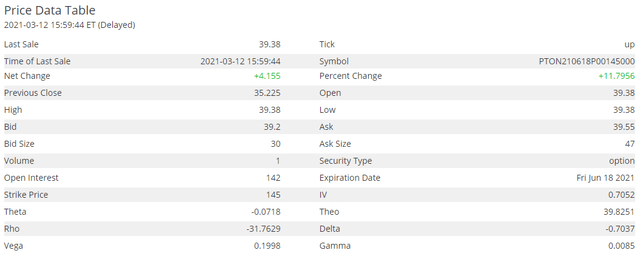 How That Hedge Ameliorated Tesla's Drop
PTON closed at $162.76 on December 23rd. A shareholder who owned 200 shares of it and hedged with the puts above then had $32,552 in PTON shares plus $4,770 in puts, so the net position value was $32,552 + $4,770 = $37,322.