Shale Cycles Faster, Boosting Returns
Chevron (CVX) CEO Mike Wirth must have used the term "short-cycle" at least half a dozen times on Friday's conference call discussing their $33 billion acquisition of Anadarko (APC). It's a feature of the Shale Revolution that's still unappreciated by investors, even while it's highly valued by upstream companies. A faster capital cycle boosts returns.
The U.S. Shale Revolution has upended global energy markets, and not only because of cheap, new supply. which is already turning America in to the world's biggest exporter of hydrocarbons. A decade ago Cheniere (LNG) was building facilities to import natural gas, and energy independence was a pipe dream.
Conventional oil and gas projects used to require many billions in upfront capital, with a payback over a decade or more. Global GDP growth, production costs and future demand all have to be considered before a final investment decision is made. Climate change and public policy response have added to long term uncertainty for an already cyclical business.
The power of shale extraction is that capital spend is spread out and cash returns come sooner. It costs less than $10 million to drill a well, and in America we drill thousands every year. The high initial production and sharp decline rates return capital invested far more quickly. Output can be hedged because the 2-3 year liquidity of futures aligns with the cash flow cycle of shale far better than with conventional projects. If oil falls, drilling slows. It's just less risky, which is why investment dollars continue to flow into North America.
CVX isn't alone in recognizing this. ConocoPhillips (COP) places U.S. unconventional, or tight (as shale is often called) in the upper right of a chart with the best combination of capital flexibility and returns.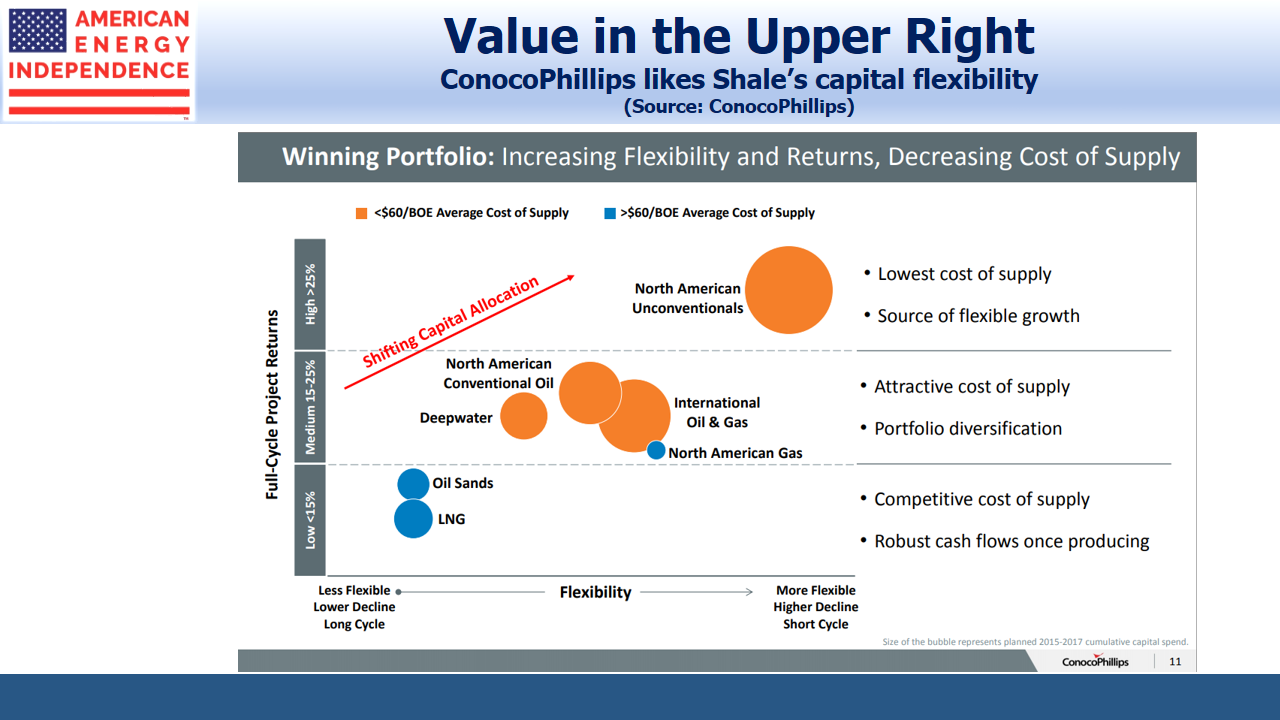 This chart from IHS Markit links high capital flexibility with fast initial production.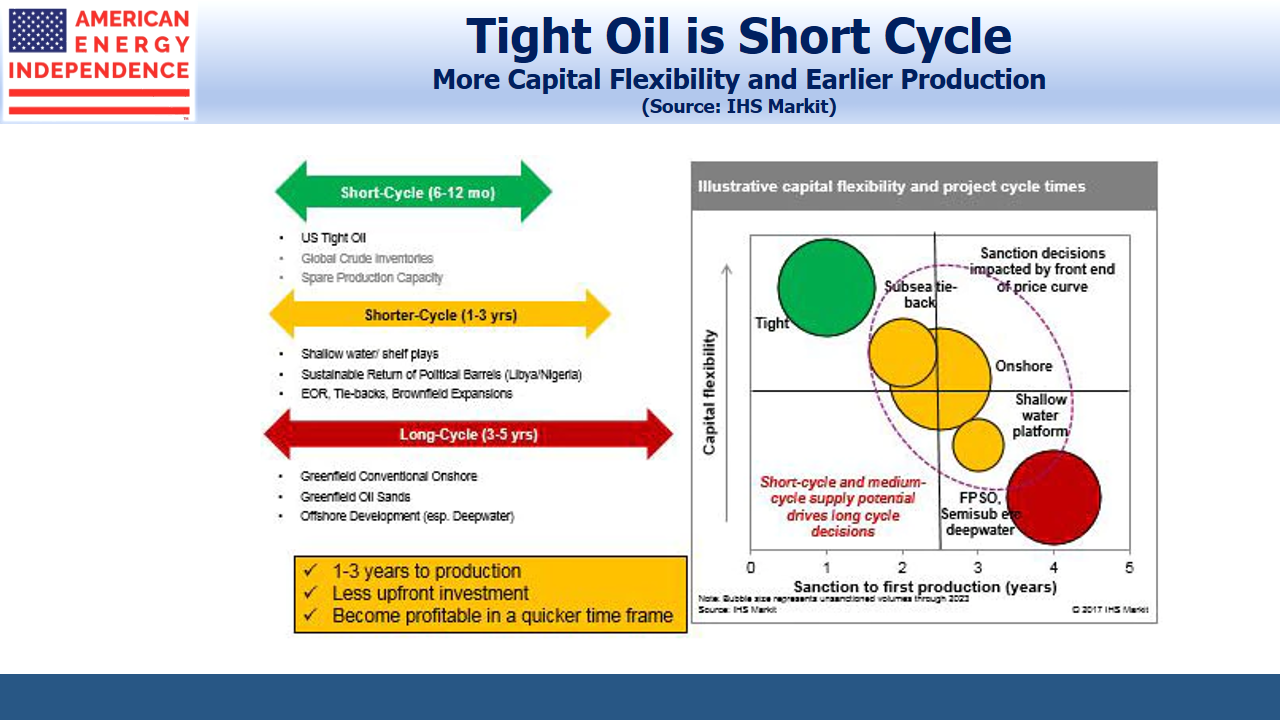 We have often commented on this aspect of growing domestic oil and gas output. See our short video America's Energy Renaissance: The Short Cycle Advantage of Shale and a piece in Forbes The Short Cycle Advantage Of Shale.
Disclosure: We are invested in EPD and WES.
SL Advisors is the sub-advisor to the Catalyst MLP & Infrastructure Fund. To learn more about the Fund, please click more